Flitcroft family split ahead of Manchester City clash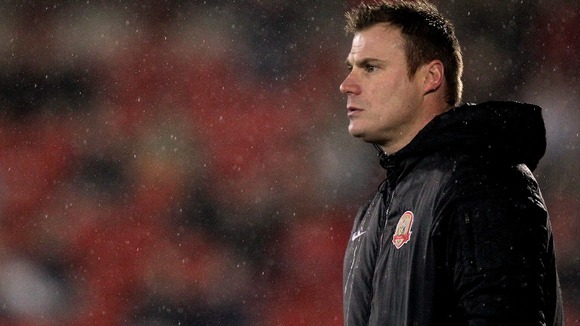 A classic sporting tale of divided family loyalties will unfold at the Etihad Stadium on Saturday when Manchester City take on Barnsley in the FA Cup.
Barnsley manager David Flitcroft will bid to pull off an unlikely upset against the club he closely followed with his mum and dad during the days when older brother Garry was City captain.
It is a tall order for the younger Flitcroft in only his 14th game in charge of Barnsley, and while the quarter-final clash does not pit the two brothers against each other - Garry is now manager of Chorley - the half-time entertainment at the Etihad Stadium will split the family in two.
"My sons Bobby and Billy are Barnsley mascots," David told Press Association Sport.
"Garry's boys, Alfie and Tom, are City mascots and they're going to play in a game against each other at half-time.
"They're going to have a bit of a tear-up. My two have been doing their fitness work! They want to be ready for it.
"Bobby and Alfie are in the same class at school. Bobby in Barnsley colours and Alfie in Man City colours.
"We're looking forward to that."
It will be an emotional day for proud mum and grandmother Eileen.
Late husband John, with whom she travelled the length and breadth of the country to watch her sons play football, took his own life in 2008.
"It's a great game for mum," said David. "She spent a lot of time watching our Gaz and followed football a lot.
"We have a lot of good memories and she will be there on Saturday watching and supporting us.
"She's an absolute rock and at times it's been tough.
"The phone call I wish I could make would obviously be to dad after the game.
"I've not got that now, but I don't look to the past anymore, I look to the future and this is a game for the future."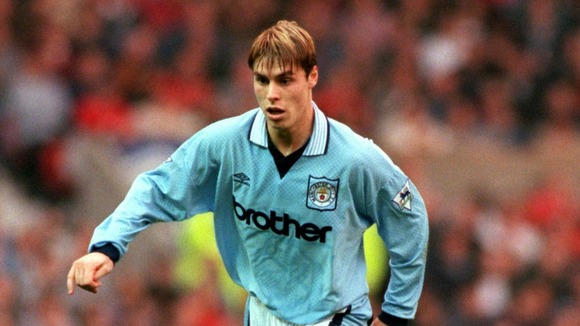 David, whose record reads eight wins, two draws and three defeats in the 13 games since taking over from Keith Hill at Oakwell at the end of December, said those days following Garry have helped shape his own philosophy as a manager.
"I'm a Garry Flitcroft fan," he said. "So wherever our Garry played I went watching.
"We went all over the show with mum and dad.
"I enjoyed City, I enjoyed the environment and the fans. They're an incredible group of supporters, who stayed loyal to a club that went down to the lower leagues.
"The City fans followed them everywhere and I loved that about them.
"I remember once watching Paul Stewart when he got carried from the pitch because he'd run himself into the ground.
"That was something that left a massive impression on me.
"I loved the work ethic at City and how they brought the young players through and our Gaz was the catalyst at the time.
"He was one of the players who came through the Paul Lake era, Garry, the Brightwells, David White, Steve Redmond.
"It was a City team I enjoyed watching and being a part of, and being a Garry Flitcroft fan you turn into a bit of a Man City fan."
Garry, nor younger brother Steve, will be at the Etihad tomorrow as Chorley face FC United in a local derby clash.
"I think Gaz will be rooting for me now," added David.
"Family ties are strong aren't they? I go and watch Chorley when I can and take my two boys Billy and Bobby to watch them.
"My younger brother Steve now plays for them. We try and get to each other's games as much as we can and support each other.
"That's what families do. Garry and Steve won't be at the game obviously because they've got their own big game.
"But their families will be there, it's going to be some day out."