Sunderland boss O'Neill: QPR can spend what they like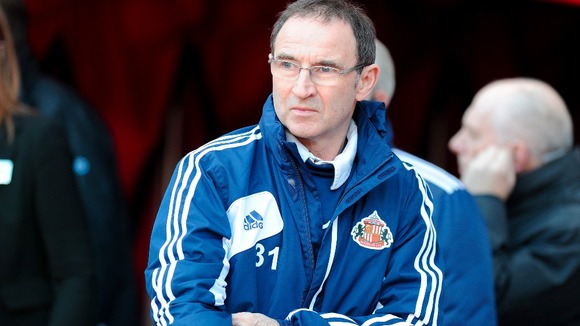 Sunderland boss Martin O'Neill insists he does not begrudge QPR the right to continue their free-spending ways as they battle to beat the drop from the Barclays Premier League.
O'Neill takes his Black Cats to Loftus Road on Saturday at the end of a week in which it was revealed Rangers' wage bill had doubled to £56million - even before their record-breaking spending in the last two transfer windows.
Harry Redknapp's ability to increase options in his squad is in stark contrast to the frugality faced by O'Neill, who could not name a full quota of substitutes for last week's comeback 2-2 draw with Fulham.
O'Neill said: "I think QPR have decided to really go for it. They spent heavily in the January window because they still felt there was a chance of staying in the Premier League.
"It is entirely their prerogative to do that and time will tell if it works.
"What they have done with those additions is they have given themselves an immeasurably better chance of staying up. They will feel they are within touching distance and it is all to play for."
The latest financial figures at Loftus Road have provoked some grim forecasts of the fate of the club should they be relegated, but O'Neill believes Rangers' outlay is understandable given their desire to avoid the drop.
He said: "I can't run other people's affairs. You can talk about Arsenal who are one of the best-run clubs in the business yet their fans are asking for more players to come in so they can start winning trophies again, so it's kind of a catch-22.
"They've got a very big squad from which to choose. They will not be short of numbers, and in terms of quality you would think that side in normal seasons would certainly be capable of being comfortably in the top 10, if not actually challenging."
O'Neill has endured another mixed week on the fitness front with Matthew Kilgallon and Danny Rose both included in the squad for London, but Wes Brown likely to be ruled out for the rest of the season.
In a bid to increase his personnel options, O'Neill has rejected Sheffield Wednesday's bid to extend Connor Wickham's loan spell at Hillsborough, and will bring the out-of-favour striker back to Wearside next week.
Despite taking encouragement from the way his side fought back to end a run of defeats and grab a home point against Fulham last week, O'Neill accepts games like the trip to Loftus Road still constitute a genuine relegation battle.
"It's a big game for us as we're entering just slightly less than a third of a season still to go, and I believe the teams in our position and close to us are a little bit anxious about the situation," he added.
"We have had a number of matches where we didn't do very well but I think we have to take the performances into consideration. We always seem to be fighting back and in my view we shouldn't have lost any of those recent games."