Arsene Wenger warns of massive Champions League 'wake-up call' for Premier League clubs after Arsenal exit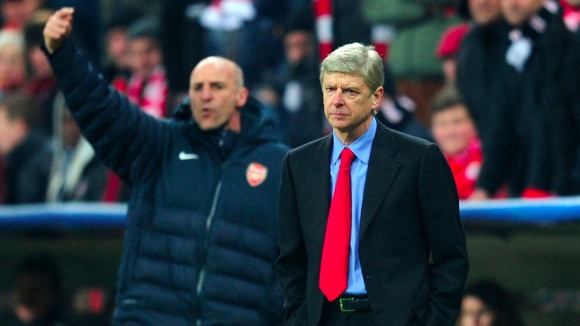 Arsenal manager Arsene Wenger fears England has fallen behind the rest of Europe after his side bowed out of the Champions League despite a valiant 2-0 win over Bayern Munich at the Allianz Arena.
Following Manchester United's exit to Real Madrid, there will be no Premier League sides in the quarter-finals of Europe's elite club competition for only the second time since the introduction of a group stage in 1994-95.
Chelsea, who beat Bayern in last season's final, and English champions Manchester City both failed to progress through to the knockout stages.
Wenger said: "It is a long time since that happened, that means the rest of Europe has caught up on us.
"We have to take that into consideration when we think about the future of the Premier League.
"It is a massive disappointment for English football, for a number of years we are not used to that.
"It is a massive wake-up call for us because we had Manchester City, Manchester United, Chelsea and us all out before the quarter-finals."