Inter face fine for racist abuse aimed at Spurs players – FARE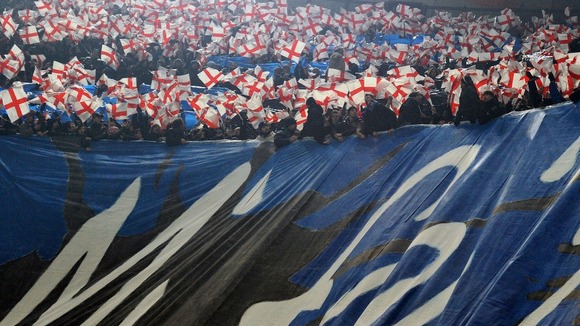 Inter Milan are certain to escape with just a fine for the racist abuse some fans aimed at Tottenham players, according to the head of European football's anti-discrimination body FARE.
UEFA is expected to charge Inter after the abuse which saw Tottenham striker Emmanuel Adebayor subjected to the monkey chants on several occasions during his team's 4-1 defeat to Inter in Milan last night.
FARE's delegate at the match has reported the abuse to UEFA, and Football Association chairman David Bernstein has condemned the chants, but under current UEFA rules for a first offence Inter can only be fined.
FARE's executive director Piara Powar told the Press Association: "Our observer at the match did hear monkey chants towards Adebayor and other things.
"The issue with Inter is that this is their first offence in Europe so if they are found guilty they are only going to be facing a fine.
"One of the things we are pushing for is that the sanctionary process is unsatisfactory."
UEFA is expected to bring charges once it has received the reports of the referee and match delegate, and Powar believes Italian football is going through a small crisis in terms of an upsurge in racism.
He added: "All the Spurs' matches in Italy this season have gone down as among our 'risk matches' for racism.
"I think this shows in terms of racism and racial abuse that there is a mini crisis that Italian football is going through - probably because Italian society is only just coming to terms with its own diversity."
AC Milan midfielder Kevin Prince Boateng made headlines around the world after walking of the pitch during a friendly match after being racially abused, while Lazio have been ordered to play two European games behind closed doors following repeated racism from some of the club's fans.
Bernstein admits the regularity of such abuse is worrying for the game.
He said: "I condemn the racist abuse that Tottenham Hotspur players suffered at last night's Europa League fixture in Milan.
"It is unacceptable and concerning that clubs in Europe have had to endure recurrences of abuse this season.
"I am sure UEFA will take appropriate action but it also reminds us of the need to work collectively across national and international football authorities to deal with this serious issue, as we are also doing in this country.
"This is a matter I will take up as a priority with the new FIFA anti-racism and discrimination task force when I meet its head Jeffrey Webb in the near future."
Inter have been sanctioned by the Italian FA this season - they were fined £43,000 for waving inflatable bananas and unfurling abusive banners aimed at Mario Balotelli and his team-mate Sulley Muntari in last month's Milan derby while the club also received a £12,900 fine after sections of their support sang racist chants about the former Manchester City striker during a game against Chievo.
Anti-racism group Kick It Out today called on European football's governing body to do more to combat the problem.
"This trend of black players representing English clubs abroad being roundly abused in this way, needs to be dealt with," said Kick It Out chair Lord Herman Ouseley.
"Again, it appears that the match officials have failed in their duty to protect the players under their watch.
"Campaigning groups like Kick It Out, particularly in the face of domestic issues here in the UK, can only do so much.
"Unless UEFA does more on the issue, we stand still."
Arsenal manager Arsene Wenger said incidences of racism in Italy are becoming worryingly regular.
"It looks to be a recurring problem in Italy when English teams play there and it's not acceptable," Wenger said.
"If I compare the time where I played and today, we have made big improvements but there's still some work to do and there's always the possibility of setbacks."