Sir Alex Ferguson casts doubt over Rio Ferdinand's England comeback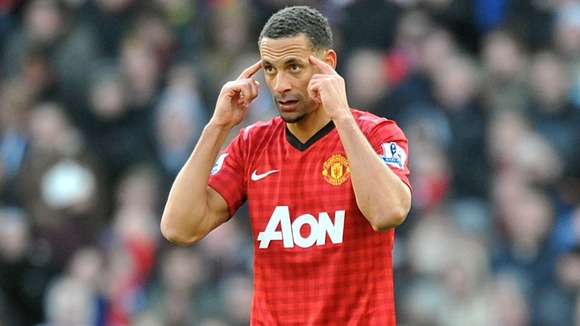 Manchester United manager Sir Alex Ferguson has hinted that it is not completely certain Rio Ferdinand will join up with England next week.
Ferdinand was selected by Roy Hodgson yesterday for this month's World Cup qualifiers with San Marino and Montenegro, the first time he has been called up by the current England boss since he took charge just before Euro 2012.
The move caught Ferguson by surprise given Ferdinand's long-standing fitness issues.
And he is not entirely convinced international duty is the best way forward for the 34-year-old.
"I was as surprised as anyone when I heard," he said.
Ferguson added: "I need to speak to the (United) doctor because we prepare Rio Ferdinand in a certain way and there are certain treatments he has to go through.
"He has to make sure he is going to be OK in terms of the number of games he plays.
"We have been doing that for two years and it has worked.
"We have to look at all these things before Rio decides (if he joins up)."