West Brom goalkeeper Foster expects criticism following England return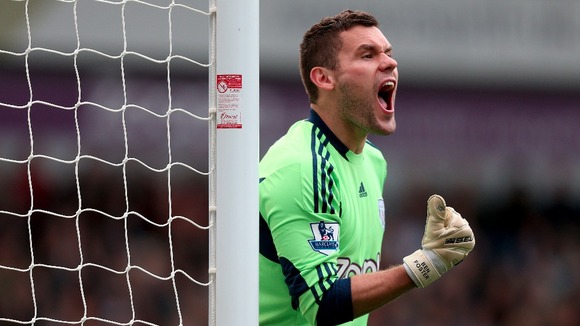 Ben Foster accepts he may have to take some criticism as he returns to the England squad two years after calling time on his international career.
The West Brom goalkeeper announced in May 2011 he would no longer be available for England, citing family reasons and concern over niggling injuries.
But Foster changed his mind last month and was immediately called up by England and former Baggies boss Roy Hodgson for the World Cup qualifiers against San Marino and Montenegro.
The 29-year-old told the Birmingham Mail: "Everyone is going to have their opinion. I don't mind that. If people criticise me for wanting to spend more time with my family rather than go away with England, then that is fine.
"Football is second to my family without a doubt. It's been a while, I'm looking forward to it, it's two important games as well.
"They are two games we need to pick full points up from. It's nice to come back in with the qualifiers as well. It makes it just that bit more special."
Hodgson succeeded Fabio Capello ahead of the European Championship finals last May and his presence played a key part in Foster's decision.
The keeper, who will provide back-up to Joe Hart, said on www.wba.co.uk: "After working with Roy last season it was a no-brainer to return. I know what Roy is about. He's a fantastic coach and I think he's brought a lot to England.
"I spoke to Roy very briefly and he just congratulated me and I said thank you to him, then he was just telling me about the plan for meeting up and that was it.
"It's something I've been thinking about for the last six months and it's something I'm very happy about. With age comes the feeling that you don't want to regret things.
"My kids are a huge part of my life and it would be lovely to show them a few DVDs and caps when they're older - and the World Cup next year is a huge thing."