Llambias lambasts FA system follow decision to not charge McManaman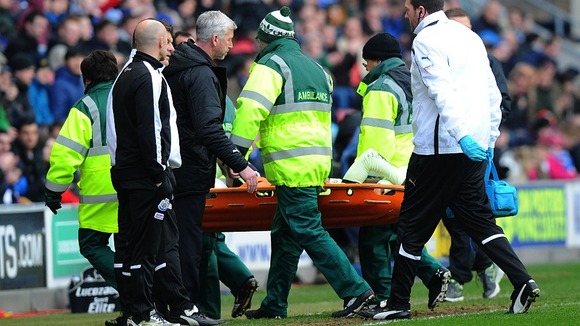 Newcastle's managing director Derek Llambias said the club was disappointed with the FA's decision not to take any action against Wigan's Callum McManaman over his tackle on Massadio Haidara and described the current disciplinary procedures as "not fit for purpose".
Llambias also questioned Wigan chairman Dave Whelan's claim that the challenge was "fair".
He said in a statement: "We are disappointed to learn that the FA is not going to charge the Wigan player.
"It is clear from this decision that the current disciplinary procedures are not fit for purpose. Newcastle United, along with other clubs, have had players suspended for incidents reviewed after the game. Whilst not trivialising these incidents, they were not, in our opinion, of the seriousness of Callum McManaman's tackle on Haidara.
"Whilst we understand that the current procedures give the FA limited options, it cannot be correct that the most serious offences - those which have the potential to cause another player serious harm - can go unpunished, even if the original incident was seen by match officials.
"We will now be making a strong representation to the FA and the Premier League to see how a more appropriate, fair and even-handed disciplinary process can be introduced at the earliest opportunity to prevent incidents of this nature going unpunished in the future."