Opinion: Liverpool striker Luis Suarez deserves PFA Player of the Year award
by Frank Malley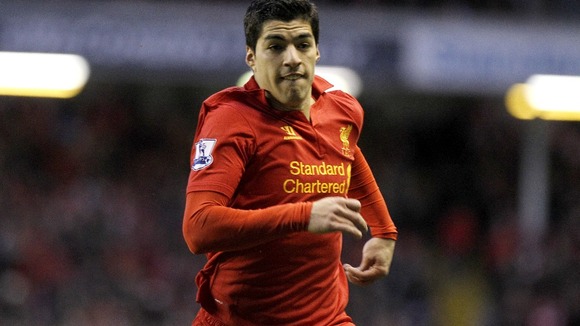 Some time next month the professional footballers of England will vote on who they believe is the best player in the Premier League.
There are three obvious names in contention, writes PA's Frank Malley:
One is Tottenham's Gareth Bale, who won the PFA Footballer of the Year award two years ago and who continues to grace the Premier League with the combination of power and pace which one day most likely will take him to Real Madrid or Barcelona.
Another is Robin van Persie, who lifted the trophy last season with Arsenal and, if anything, has been even better this season since transferring to Manchester United, where he has been the main player and prolific goalscorer in what looks like being Sir Alex Ferguson's 13th Premier League title.
And then there is Luis Suarez, whose 22 goals in 29 league matches and 29 in 40 appearances in all competitions make him by some distance the English top flight's leading scorer.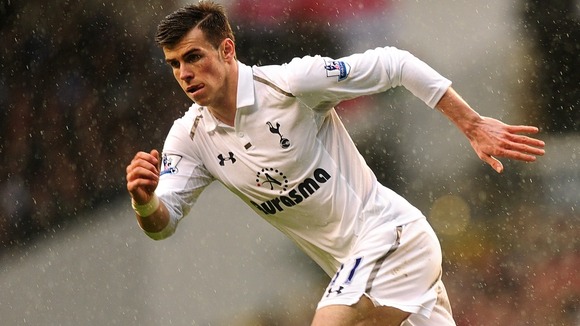 They are all worthy but if England's footballers are casting their votes for pure talent and consistent influence then it has to be Suarez.
True, it presupposes that England's professionals can put last season's racist slurs against United's Patrice Evra out of their minds, for which Suarez was banned for eight matches.
It also assumes that Suarez' penchant for the odd dive and the occasional reckless tackle can be overlooked.
If they can then what is not to like about the way Suarez has carried a Liverpool side on his shoulders for the last two years?
That, of course, used to be Steven Gerrard's job, until Suarez arrived with his darting runs, deft passes, slick control and his goals.
Tap-ins. Solo dribbles, Thunderous shots. Suarez has provided them all, not like Van Persie in a side with established world-class stars and stable managership, but in one which started the season in relegation-type form under new boss Brendan Rodgers.
Liverpool are a side in transition with a boss committed to a vision of passing, flowing, attacking football but who has yet to assemble the balance and personnel capable of delivering his dream.
There is good reason Liverpool are seventh in the league, three points behind Everton having played a game more and nine points adrift of the Champions League spots.
Right now Liverpool are ordinary, one point above West Brom, and in danger of missing out on Europe altogether next season.
In danger, too, of losing their prized asset in Suarez.
"I am very happy at Liverpool but you never know in football," Suarez is reported to have said this week.
"A player's ambition is always there, the ambition of wanting to play in elite teams is always there.
"If another team comes around with more prospects of competing in international club competition games, which is willing to have me, they are welcome. We would talk to the club. We would see if I want to go, if I don't want to go."
For all Liverpool might point to the diplomatically positive things Suarez also said, that sounds like a man with an eye on the exit.
It is a simple equation for a 26-year-old who is rapidly attracting the attention of football men with deep pockets, especially if Liverpool miss out on Europe.
Stay with Liverpool, with the only realistic prospects of a trophy being the League Cup, which Suarez has already won, or perhaps the FA Cup.
Or go to one of Europe's big boys and test your talents against, or perhaps even alongside, such footballing eminence as Lionel Messi and Cristiano Ronaldo in football's most prestigious club competition.
It would take supreme loyalty to turn that down. It is why if Suarez wins the player vote next month, Liverpool almost certainly lose.