San Marino 0-8 England – England player ratings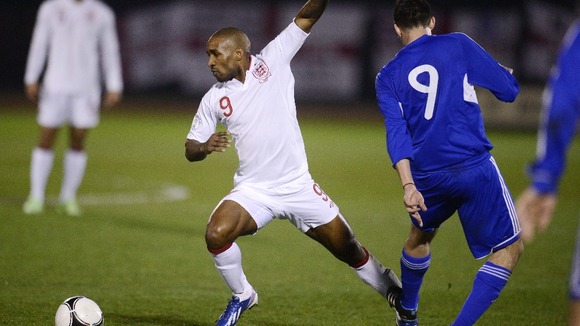 How did England's players rate after their eight-goal demolition of minnows San Marino? Here are the scores on the doors:
JOE HART: Got an early touch of the ball but rarely involved after that. Cheered every time he did touch it. 6.
KYLE WALKER: Did not get forward quite as much as Leighton Baines on the other side and defensively not tested. 7.
CHRIS SMALLING: Nothing to worry about tonight for the man Rio Ferdinand keeps out at club level. Will be harder on Tuesday against Montenegro. 7.
JOLEON LESCOTT: Controlling influence at the back but training as part of Manchester City's second string would be harder. Ended the match as captain. 7.
LEIGHTON BAINES: Another effective display from the Everton man, although this was set up for his attacking instincts. 8.
ALEX OXLADE-CHAMBERLAIN: Arsenal man did well, mixing his game up to confuse San Marino and a goal as well. 9.
FRANK LAMPARD: Has all the experience needed to make the most of nights like this. Into England's top 10 scorers. 7.
TOM CLEVERLEY: Decent effort, although took a heavy hit just before being replaced by Leon Osman. 6.
ASHLEY YOUNG: Not a great 2012 after an excellent 2011, but good here after a shaky start. Pace and trickery too much for hosts to cope with and scored a superb goal. 8.
WAYNE ROONEY: Mature display from the Manchester United man who did not go hunting for easy goals. Created instead and netted an excellent free-kick. 8.
JERMAIN DEFOE: Fine display from the Tottenham man, whose movement kept San Marino on their toes throughout. Two more goals too. 8
Substitutes:
DANIEL STURRIDGE (for Rooney, 55): Too eager to please at first and wasted a good chance. Eventually took one from close range. 7.
LEON OSMAN (for Cleverley, 56): First competitive appearance and kept things ticking over. 6.
SCOTT PARKER (for Lampard, 66): Brought on to give Lampard a rest more than anything. 6.