Roy Hodgson defends minnows San Marino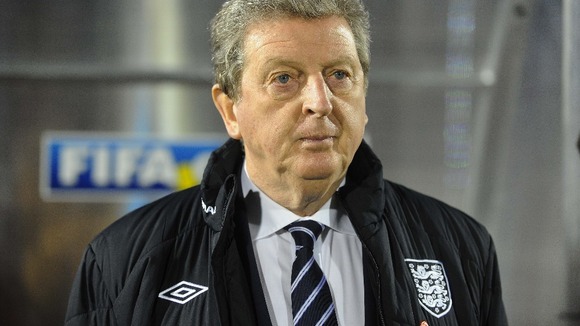 England manager Roy Hodgson insists San Marino should be allowed to dine at football's top table for as long as they want.
Rated by FIFA as the world's worst team, San Marino suffered their 51st consecutive defeat last night, going down 8-0 to England in a one-sided World Cup qualifier.
Other than registering their biggest win since 1987 and giving their forwards quite a boost ahead of Tuesday's vital encounter with Montenegro in Podgorica, it was difficult to see what was gained from such a landslide.
England have now beaten San Marino on four occasions, by a combined total of 26-1.
And there are plenty who believe a pre-qualification tournament should be held between the lower-ranked nations to try to limit such one-sided contests.
However, Hodgson is wary of adopting such a concept - unless the teams themselves requested it.
"I would defend their right (to play in this qualifying competition)," Hodgson said. "It's a football family, after all.
"They can't take the game to you or give you a game in the same way others do, but they didn't kick us off the park or foul us at every opportunity, or waste time.
"It's up to them to decide if they can accept competing all the time against teams who are so much better than them.
"All the time they and FIFA want them to be part of the family, I'm more than happy to bring teams here."