Steven Gerrard confident England are a 'better team' than Montenegro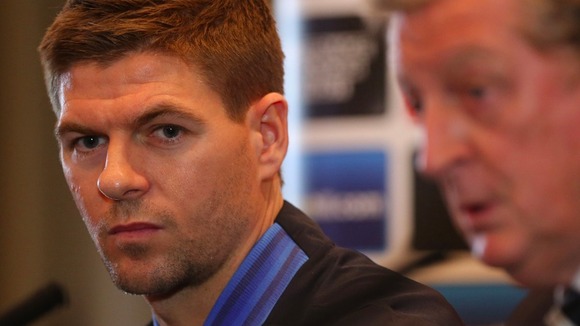 England captain Steven Gerrard admits defeat against Montenegro would be "damaging" to their hopes of World Cup qualification but not end their chances of reaching the 2014 finals in Brazil.
Roy Hodgson's side will go into the clash in Podgorica two points adrift of the group leaders after both countries triumphed - against San Marino and Moldova respectively - on Friday evening.
But Gerrard has faith in his team-mates to come away with a positive result in the final qualifier for six months.
When asked if the outcome will go a long way to deciding the group, Gerrard said: "I wouldn't say so. I don't think the result is crucial.
"Yes, it is very important and puts either side in control of the group who wins.
"But I don't think it's the end of the world if we don't get the result we want.
"We are confident to do a job here. I think a defeat here would be very damaging to us. Let's hope that is not the case. We are confident to get a result."
Gerrard believes England will have to play to their potential to achieve a positive result.
He said: "We believe, if we play to our level, we are more than capable of three points and that's what we have come here for.
"We know we've got to play close to our maximum to beat this good team. We know if we play anywhere near our level, we will get the result.
"We are concentrating on what the manager wants of us, to be very good defensively and play attacking football when we get the ball."
Gerrard, who missed the 2-2 draw in Podgorica 17 months ago through injury, will relish playing in such a crucial fixture.
But he will not be making any special speech in the dressing room before the game.
He said: "These are the big games you want to play in. These are the atmospheres and stages you want to perform on as a player and a team.
"We will get a lot of credit if we get the result.
"Will I say anything before game? Not really. I just say my piece along with anyone else who wants to speak as well. The manager gives all the players the opportunity to speak.
"I don't think this is a game for talking. All the players realise how important it is and we need to do our talking on the pitch
"I've got a lot of confidence in my team-mates. They've got some wonderful technicians but I've got confidence we are a better team if we play to our ability."