Durham Miners brand Paolo Di Canio's appointment a 'disgrace' and demand return of banner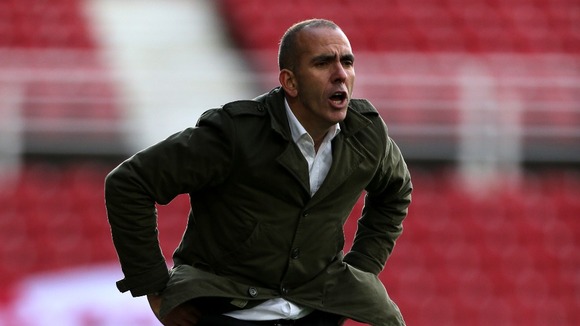 The Durham Miners' Association will ask Sunderland to return a banner currently on display at the Stadium of Light after branding the appointment of Paolo Di Canio as "betrayal and a disgrace".
The home of the Black Cats stands on the site of the former Wearmouth Colliery and the Wearmouth Miners' Banner has been a permanent symbolic feature at the stadium.
But the organisation released a statement tonight urging owner Ellis Short to change his mind about making Di Canio the club's head coach, citing to the controversial issue of the Italian's political beliefs, or return the item.
Former foreign secretary David Miliband yesterday began the dissent against Di Canio's hiring, referring to his "past political statements".
Di Canio has previously declared himself "a fascist, not a racist" but attempted to cool any anger against him by saying media representations of his position have not been fair.
Nevertheless, the DMA has made its views clear.
Dave Hopper, the organisation's general secretary, said in a statement on the DMA website: "I, like many thousands of miners, have supported Sunderland from infancy and are passionate about football. But, there are principles which are much more important.
"The appointment of Di Canio is a disgrace and a betrayal of all who fought and died in the fight against fascism.
"Everyone must speak out and oppose this outrage and call on Ellis Short and the Sunderland board to reverse their decision.
"Our banner represents the Durham miners' long struggle for the rights of the working class, rights which were annihilated by fascism in Germany, Italy, Spain and Chile.
"We have a sacred obligation to the millions who were wiped out by Hitler, Mussolini and Franco to oppose fascism wherever and in whatever context this evil creed raises its head - particularly at a time when working people are again being forced to pay for capitalism's crisis as they were in Europe in the 1920s and 30s."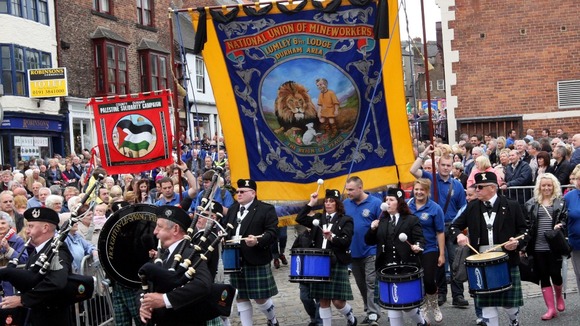 Di Canio, who will be unveiled before the media at 8am tomorrow in a press conference scheduled to "discuss football matters only" said: "I don't have a problem with anyone. I don't know why I have to keep repeating my story, to be defending myself on something that doesn't belong to me every time I change clubs.
"Talk about racism? That is absolutely stupid, stupid and ridiculous."
As for the issue of his purported fascist leanings, he added: "This didn't come from me, it came from a big story that people put out in a different way to what it was.
"I expressed an opinion in an interview many years ago. Some pieces were taken for media convenience.
"They took my expression in a very, very negative way - but it was a long conversation and a long interview. It was not fair. Sometimes it suits their purpose to put big headlines and a big story.
"When I was in England (as a player) my best friends were Trevor Sinclair and Chris Powell, the Charlton manager - they can tell you everything about my character.
"I don't want to talk about politics because it's not my area. We are not in the Houses of Parliament, we are in a football club. I want to talk about sport."
He later added on Sky Sports News: "If it's true the vice-chairman left for this reason, I'm very sorry but more than this, I don't know what to say - I don't want to talk about politics.
"I don't want to sit here every six months, every six weeks, to clarify 'who is Paolo Di Canio'? I don't want to talk about these things any more.
"Obviously I helped in some way, because I did something, but some interview that I made many years ago was twisted, people picked some words and they didn't use all the interview.
"The people around me can suffer for this, my daughters for example, and I can't accept it because it's obvious that I'm not the sort of person that sometimes people try to indicate."
Like the Durham Miners, Piara Power, executive director of Football Against Racism in Europe (FARE), was left unconvinced by those claims.Powar told Press Association Sport:
"(His statement is) unclear, it didn't really address it."
Sunderland's chief executive officer Margaret Byrne added in a club statement: "Sunderland AFC is a traditional football club, with a rich and proud history. It has a strong ethos and ethics and that has not changed in any shape or form.
"Naturally it's been very disappointing to read some of the reaction to Paolo's appointment in the last 24 hours. Anyone who has met Paolo and spoken with him personally, as we did in depth before making this appointment, will know that he is an honest man, a man of principle and a driven, determined and passionate individual.
"To accuse him now, as some have done, of being a racist or having fascist sympathies, is insulting not only to him but to the integrity of this football club."