Vidic says trophies can't mask pain at season of injuries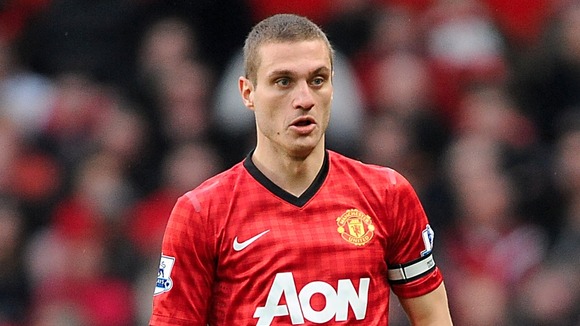 Nemanja Vidic is refusing to accept landing the domestic double this season would represent the perfect end to his injury misery.
The Manchester United skipper missed virtually 16 months with a succession of problems, including two lots of major knee surgery.
Vidic has still not fully recovered, although he was able to shrug off a back problem to complete Saturday's win at Sunderland and does hope to be involved in today's FA Cup quarter-final replay with Chelsea at Stamford Bridge.
However, the 31-year-old feels it is to easy to say his problems would be at an end just because he managed to get his hands on some silverware.
"A trophy doesn't show I have recovered and I am back," he said.
"It is more important for me to be part of the team and to feel I am helping it.
"I am working hard. I am trying to be in the same form as I was before my injury.
"The fans can say whether I am or not.
"That is the challenge for me. Winning trophies is about the team, not the individual."
Rio Ferdinand, Ryan Giggs, Javier Hernandez and Wayne Rooney were all left out of the Sunderland expedition in an effort to ensure United's starting line-up at Stamford Bridge retains some degree of freshness.
Rafael is certain to miss out with a groin strain, whilst Patrice Evra is also expected to be recalled after missing out at the Stadium of Light.
Manchester City await the victors in the stand-out semi-final, given Premier League strugglers Wigan and Championship outfit Millwall contest the other.
Not that Vidic is particularly enthused by that prospect, which would mean successive encounters with their Manchester rivals, who head to Old Trafford in league combat on April 8.
"I would prefer to have a semi-final against Blackpool," said Vidic.
"I want to win the trophy. That is more important than who we play against.
"Obviously City are in the semi-final. That would mean one more step towards a trophy. But first it is Chelsea."