Chelsea skipper John Terry lauds Sunderland manager Paolo Di Canio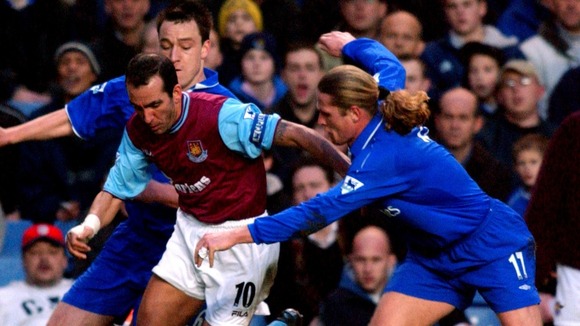 Chelsea captain John Terry has praised the character of Paolo Di Canio as the controversial Italian prepares to make his Sunderland management debut at Stamford Bridge on Sunday.
Di Canio's appointment as successor to Martin O'Neill has been the subject of much conjecture this week, with former foreign secretary David Miliband quitting as vice-chairman of Sunderland over the 44-year-old's past statements professing to be a "fascist but not a racist".
Di Canio on Wednesday insisted he does not support "the ideology of fascism" as he seeks to mastermind Sunderland's Barclays Premier League survival.
That quest begins against on Sunday against Chelsea.
"I can only speak highly of him (Di Canio)," Terry told the London Evening Standard.
"I played against him when he was at Charlton. His movement was fantastic and I found he was just a real nice guy on the pitch.
"I was only young at the time when I was playing against him when he was at West Ham and sides like that.
"He always spoke to me after games and said 'listen, maybe you should do this and do that' which was really nice at the time.
"A two-word sentence was enough and something I learned from.
"He always gave a battle. If there was a little tussle he'd get up and shake your hand after and that kind of thing.
"So very fair, very passionate, as we've seen with his character, and his ability was fantastic. He was a credit."
Terry, who was not asked directly about Di Canio's views, did not expect Sunderland to be fighting for their safety and anticipates the Italian's arrival to galvanise the Black Cats.
"It's going to be really tough," Terry added.
"A new manager has come in, a fantastic player he was as well. He's certainly going to have them up for it.
"You could see how well organised Swindon were over the short period of time he was there.
"He's told them 'tell your wives and your families it's going to be a lot of long days and hard work'. I think that's what they need.
"It's surprising to see them down there, when we've seen them fight for so many years.
"They'll certainly be fighting and coming here hoping to pick up something."