UEFA to study remarks by Malaga president Al Thani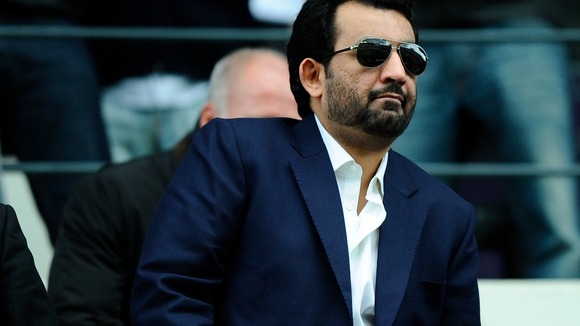 UEFA's disciplinary inspectors are investigating remarks made by Malaga president Abdullah Bin Nasser Al Thani after his side were knocked out of the Champions League, according to UEFA general secretary Gianni Infantino.
The Spanish team had all but sealed their place in the semi-finals as they led Borussia Dortmund 2-1 with seconds remaining at the Westfalenstadion, but two goals in stoppage time saw the Germans secure a 3-2 win to go through.
Malaga, playing in the competition for the first time, were upset with some of the decisions made by Scottish referee Craig Thomson and his team, and announced they would be making a formal complaint to UEFA about the officiating.
The Primera Division outfit appeared to be particularly upset with Felipe Santana's 93rd-minute winner which he scored from an offside position.
Al Thani, meanwhile, launched a Twitter outburst immediately after the match, claiming his club had been victimised, and he continued today.
In December, Malaga accused UEFA of unfair and unjust treatment after they were handed a one-season ban from European competition - to be imposed if the club qualify for the Champions League or Europa League during any of the next four seasons - due to outstanding debts.
Infantino said the comments would now be looked at by the governing body.
He said: "It will now be analysed by our disciplinary inspectors, they will act if they have to act depending on what has been said.
"I can understand when you lose a match in the 93rd minute the emotions come up and maybe you say things that you don't really think and you really don't want to say."
Malaga director general Vicente Casado told reporters at Munster airport ahead of their return to Spain: "From the point of view of the club we are angry about another injustice against the club, first in the offices and now on the pitch.
"The club are going to present an official complaint to UEFA about the refereeing."