Campaigners call for release of Hillsborough documents in the wake of Thatcher's death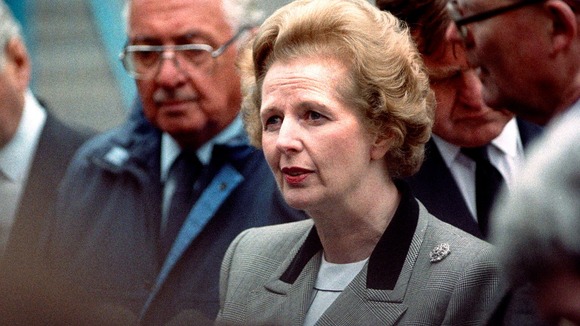 Hillsborough campaigners have called for the death of former Prime Minister Margaret Thatcher to prompt the full release of documents about her involvement in the aftermath of the disaster.
While the current government have promised there will be full transparency for the families in their quest for the truth about the deaths of 96 fans, there remains suspicion some files may never see the light of day.
And Sheila Coleman, spokeswoman for the Hillsborough Justice Campaign, has called for Thatcher's allies to tell what they know.
"We need to keep the pressure on because any results will come about because of political pressure," she told Press Association Sport on the eve of the 24th anniversary of the tragedy.
"I would hope those who protected her in life, withholding evidence and documents, in death release those documents.
"The establishment closes ranks and reorganises to protect itself so I've no great hope of that.
"But the government has spoken about transparency and accountability and we have those assurances
"The HJC urges them to release all documents relating to Margaret Thatcher and the Hillsborough disaster. Anything with her name on relating to Hillsborough we want released.
"Anything that is not out there enables people to escape accountability and that is crucial.
"If we are to move forward to a better society and decent citizens are to put their trust in our police force and government we need people to learn lessons, so nothing like this happens again.
"What happened at Hillsborough was people felt they could get away with it and supporters were perceived in a negative way.
"It really is very simple. If everyone had just told the truth a lot of this would have been dealt with a long time ago. People would have got on with their lives.
"All they wanted was to be allowed to grieve, respect the dead and the truth to be acknowledged."
Despite the findings of the Hillsborough Independent Panel, which exonerated supporters and pointed the blame at police and other agencies for the disaster and subsequent cover-up, Coleman said there remained a misinformed minority.
"The bigotry is still there," she added.
"I saw David Mellor (a former Conservative sports minister) on television the other day protecting Margaret Thatcher in relation to Hillsborough, and he spoke in the context of drunken, violent supporters.
"People still fall back on the bigotry and they will. Sometimes facts are lost if the myths make better press."
Liverpool manager Brendan Rodgers, managing director Ian Ayre and all the club's players and staff will join Hillsborough families, survivors and thousands of supporters at tomorrow's annual memorial service at Anfield, at which Reds' principal owner John Henry is expected to give a reading.
It will be particularly poignant this year following the revelations of the Hillsborough report in September, but for the families involved it remains a day to remember their lost loved ones.
"I thought it was a good thing for people to know that the world at large recognises it was not the supporters fault," said Margaret Aspinall, chairwoman of the Hillsborough Families Support Group.
"They did nothing wrong that day and it is a good thing for our club to be cleared of that as well.
"People have come up to me, recognising who I am, saying they knew what happened was wrong but didn't realise the extent of the cover-up and I think that is a great thing to have achieved.
"There will be a lot of people thinking of the 96 on Monday, especially after what they have heard and know about.
"You don't have to be there to support the families and the fans, as long as people recognise the truth is out that is all that matters."