PFA Young Player of the Year 2013 shortlist: Lukaku, Bale, Benteke, Hazard, Lukaku, Welbeck, Wilshere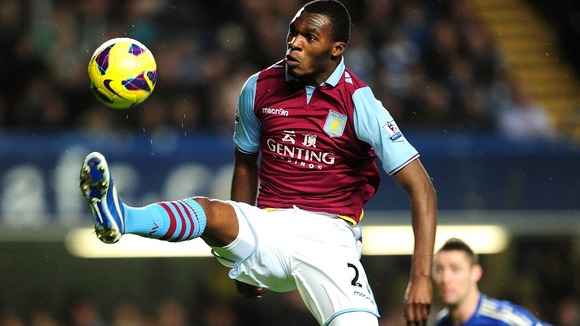 The Professional Footballers' Association has today confirmed the six nominations for the prestigious Young Player of the Year award, which will be announced in London on April 28.
Below are the nominees, with an individual assessment from PFA chief executive Gordon Taylor.
GARETH BALE (Tottenham) Age: 23. Appearances: 38. Goals: 22.There has been some controversy around Gareth but I can sympathise with that because travelling at the speed he does, it just needs a touch. No one could dispute he is a very worthy contender. He is one of the finest players we have got on these islands.
CHRISTIAN BENTEKE (Aston Villa). Age: 22. Appearances: 35. Goals: 19.If Villa can get through this year, it bodes very well for the future. This lad has great physique and ability. He must have scored almost half Villa's goals. If they do survive it will be down to him. He has a big future in front of him.
EDEN HAZARD (Chelsea). Age: 22. Appearances: 56. Goals: 12.Things have not flowed as well as Chelsea would have hoped. You feel there is a revolving door policy at managerial level which has also applied to the team. Hazard has been a regular feature. It has been a good season for him. He can only go on to better things.
ROMELU LUKAKU (Chelsea, on loan at West Brom). Age: 19. Appearances: 32. Goals: 13.This lad has done a very good job at West Brom. The goals are there for all to see. It is a good thing he is not getting splinters on his bottoms sitting on the bench. At the top of the pitch, you need some strength and ability around the box.
DANNY WELBECK (Manchester United). Age: 22. Appearances: 37. Goals: 2.These sort of players are few and far between. Danny has quite a laconic style but when he puts it together I love watching him. He has not scored that many goals but he has shown he is worthy of a place in the team. Same with England.
JACK WILSHERE (Arsenal). Age: 21. Appearances: 28. Goals: 2.Jack is a very special young player. He is a player you build your team around. He has the confidence. You need players like him who have a football brain who can put a pass through a very narrow gap and have a really good lateral vision.