Counselling offered to Liverpool striker Luis Suarez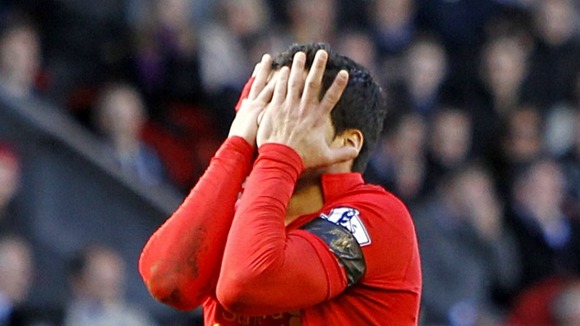 Liverpool striker Luis Suarez will be offered anger management counselling following his bite on Chelsea defender Branislav Ivanovic, Professional Footballers' Association chief executive Gordon Taylor has told Press Association Sport.
Suarez has apologised for his "inexcusable behaviour" after the incident during the 2-2 draw at Anfield yesterday that has left the Uruguay international facing the prospect of a lengthy ban.
It is the latest in a series of unsavoury incidents in Suarez's career - including a previous biting incident in Holland and an eight-match ban for racist abuse - and PFA chief executive Gordon Taylor said the players' union would offer the striker help to deal with his temper.
Taylor told Press Association Sport: "There is no doubting his football ability, that's why it is so disappointing and embarrassing when he lets himself down.
"We have to work hard on anger management now. We have trained counsellors in this field and we will be offering their services to Liverpool and the player to try to improve matters."