South American confederation chief Nicolas Leoz resigns from FIFA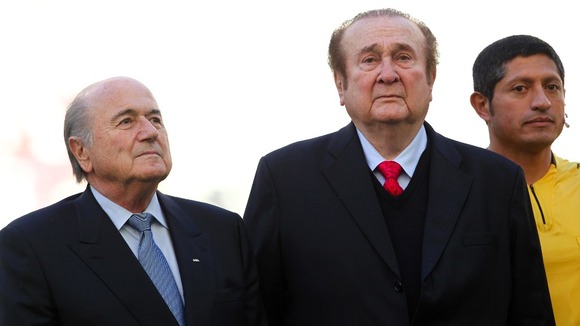 Nicolas Leoz has resigned from his positions on the FIFA Executive Committee and as president of CONMEBOL for "health and personal reasons", FIFA has confirmed.
The 84-year-old Paraguayan had been the head of COMBEBOL, the South American football confederation, since 1986 and been a FIFA executive member since 1998.
Leoz's resignation comes in the same week FIFA is expected to make an announcement on the outcome of an ethics committee investigation into the ISL scandal - the payment of kickbacks to FIFA officials by the now defunct marketing company.
A FIFA statement today read: "FIFA has taken note of the formal resignation of Nicolas Leoz as a member of the FIFA Executive Committee and as President of CONMEBOL for health and personal reasons. Nicolas Leoz informed FIFA of his decision to resign today by letter."
FIFA said CONMBOL will now have to decide on Leoz's replacement on the executive committee for the remaining period of office.