Crewe set the benchmark in lower leagues
by Will Unwin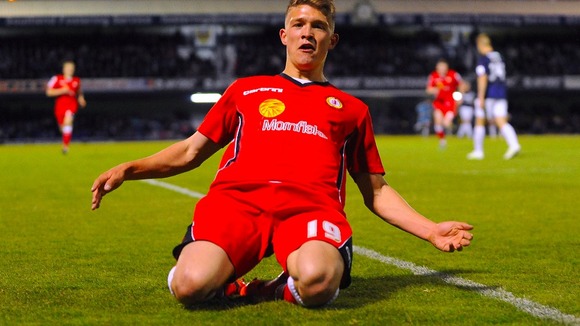 Crewe Alexandra are famed for their youth policy, and the club's academy has punched well above its weight for years.
Consequently it came as little surprise when manager Steve Davis stated he would field an entire first eleven consisting of players that have come through their system for the final league game of the season against Walsall this coming Saturday.
Dario Gradi started the revolution when he was appointed in 1983, with the club languishing in the Fourth Division.
With minimal resources, Gradi, a former PE teacher, made a point of focusing on younger players who had failed elsewhere.
The likes of David Platt, who had been released by Manchester United, and Geoff Thomas were early successes of the system. The pair were sold to Aston Villa and Crystal Palace respectively and both went on to play for England.
Gradi built on this, and went on to bring through players of the calibre of Neil Lennon, Robbie Savage and Dean Ashton, with the Cheshire outfit profiting enormously from their sale. Money received for the transfers of Danny Murphy and Seth Johnson helped to build a new main stand and training complex.
Crewe peaked when they reached the Championship (or Division One, as it was at the time), and spent eight out of nine years from 1997 in the nation's second tier.
Throughout his period as manager, Gradi's team were repeatedly winners of the Football League Fair Play Award, demonstrating the team's commitment to playing in the right way. They employed a passing style despite playing against some rugged outfits.
But the last decade has seen some dark times at Gresty Road, with the Railwaymen slumping to the lower echelons of League Two, prior to Davis revitalising the club.
The former Crewe defender, who learned the game under Gradi's guidance, took them into League One in addition to picking up the Johnstone's Paint Trophy at Wembley earlier this month.
Despite their drop down the football pyramid, the club have still nurtured a number of players currently plying their trade in the top-flight, with Aston Villa's Ashley Westwood and Manchester United's Nick Powell making seven-figure moves to the Premier League, despite spending last season in League Two.
The club's special commitment to nurturing young talent was exemplified in the Johnstone's Paint Trophy Final. With Crewe 2-0 up against Southend Davis opted to introduce Wales under-21 defender George Ray for his first appearance. Which other club would hand a player their senior debut in a cup final?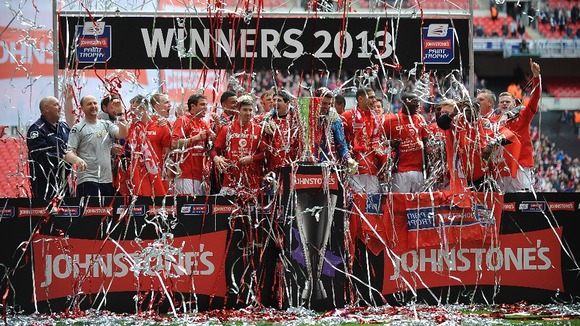 The importance of the club's academy was emphasised when Gradi decided to step down from his role as first-team manager in order to be become Head of Youth Development.
His role is central in ensuring that the club remain in the best possible position to churn out players of value, as the selling of homegrown products makes up for the club's financial shortfall. Indeed, Crewe are currently the only club outside the top two divisions to have been granted 'Category 2' status for their academy.
This summer it is expected that one or both of Max Clayton or club captain Luke Murphy will be the next to move on to pastures new in the Premier League. Clayton has been linked with Arsenal among others, and Murphy could join Stoke or Aston Villa, depending on which reports you believe.
These deals should provide the latest round of funding for Crewe's unique ethos. While many lower league clubs scrap their youth teams, and top-flight clubs import a collection of young foreigners from across the globe, the Railwaymen continue with their own brand of prudent investment in local talent.
Crewe have stood the test of time with their development of players with the technique and ability to progress to the highest levels of the game. Hopefully they will continue to do so for years to come.