Arsenal manager Arsene Wenger: Luis Suarez's rep cost him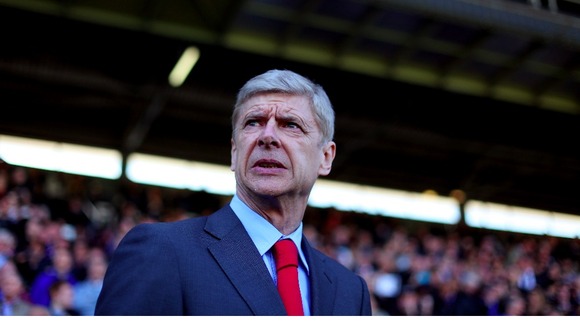 Luis Suarez's history of disciplinary breaches has led to his 10-match ban for biting, according to Arsenal manager Arsene Wenger.
Liverpool's Uruguayan forward bit Chelsea defender Branislav Ivanovic during a Barclays Premier League game last Sunday and he and the club have until midday today to challenge the severity of the punishment. Suarez has previously served an eight-match ban for racially abusing Manchester United full-back Patrice Evra.
Reds manager Brendan Rodgers argued that the independent disciplinary panel had punished the man, rather than the offence, and Wenger agrees that Suarez's reputation goes before him.
"I believe what has gone completely against Suarez is his history," the Gunners boss said.
"That is very heavy on the offence front and that is why he has been punished so severely. That's the only explanation I can find."
The written reasons for the panel's sanction are expected to be made public at some stage today.
Wenger believes there needs to be clarity on how the panel arrived at the punishment it did.
"I believe what (the FA) has to explain is whether the punishment is based on the severity of the tackle or offence, or whether it is based on the history of the player, and whether it is proportionate to punishments given to other players in the past."
Manchester City manager Roberto Mancini also felt Suarez had been harshly treated.
"Sometimes (the FA) takes a strange decision," he said.
"If you want my opinion, this is strange. Ten games I think is too much. This is my opinion. I don't know if this is worse than other tackles or situations."