Liverpool will not appeal against Luis Suarez ten-match FA ban for Ivanovic bite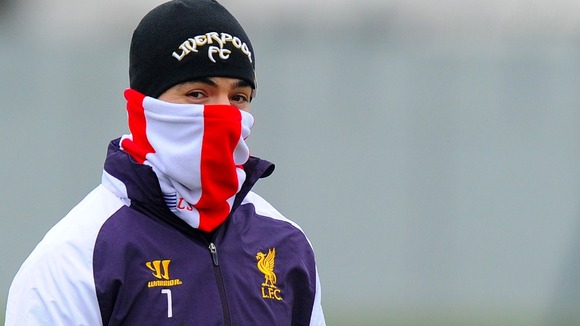 Luis Suarez has accepted his 10-match ban imposed for biting Chelsea's Branislav Ivanovic, the Football Association has announced.
The Liverpool striker had been given two days to decide whether to appeal against the sanction imposed after the incident during the 2-2 draw at Anfield on Sunday but has not done so.
It means the Uruguay international will miss Liverpool's last four games of this season and, if he is still at the club, the next six domestic games of next season - potentially the start of October.
Liverpool forward Luis Suarez has not appealed the suspension issued to him by an Independent Regulatory Commission this week.

A three-person Independent Regulatory Commission upheld The FA's claim that a suspension of three matches was clearly insufficient and the player will now serve a further seven first-team matches in addition to the standard three.

The suspension begins with immediate effect and applies to Liverpool FC's next ten domestic first-team fixtures.
– An FA statement reveals that Suarez has not appealed against his ban.

Liverpool manager Brendan Rodgers said: "We can't hide our disappointment at the outcome of this situation, but we have to move on and support Luis in his decision.

"Luis has made a huge contribution to the squad this season and we respect his decision to accept the ban.

"He will be missed for the remainder of this season and the early part of next, but we will have the opportunity to welcome a better person and player when he returns."