UEFA bans incentives and gifts for Euro 2020 bidders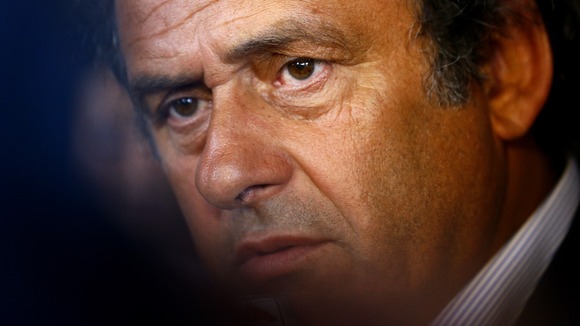 Countries hoping to host matches at Euro 2020 have been banned from offering incentives or cash gifts to UEFA members during the bidding process.
UEFA today announced the bidding guidelines for the tournament, which is being held in 13 different countries across Europe, and said only "token gifts" valued at less than 300 Swiss francs (£205) would be permitted.
England are bidding for the final and semi-finals, with Wales, Scotland and the Republic of Ireland aiming to bid for group games.
The guidelines aim to stop some of the practices that took place during the bidding for the 2018 and 2022 World Cups.
For example, England 2018 paid £35,000 to pick up the tab for the Caribbean Football Union's gala dinner and Qatar 2022 spent £1million sponsoring the Confederation of African Football's congress and Australia 2022 around £300,000 on a grant to the CONCACAF centre of excellence in Trinidad.
UEFA's bidding regulations state: "UEFA member associations are prohibited from offering, making or conferring any gift or benefit (whether direct or indirect) to or upon UEFA or any of its employees, representatives, contractors (including experts), agents or partners during or in connection with the bidding procedure."
The exception is "non-cash gifts having only a token value (not exceeding CHF 300) as a mark of respect and friendship".
The rules add: "Upon any request from UEFA, a UEFA member association must declare and substantiate the value of any gift made or offered during or in connection with the bidding procedure."
Any UEFA official offered a gift or benefit other than a token present is obliged to report the approach.
Cities can bid for either three group matches and a quarter-final, or the semi-finals and final. Bids must be submitted by September 11, bid dossiers submitted by April 25 next year and a decision will take place the following September.