Reginald D. Hunter causes PFA Awards stir with N-word use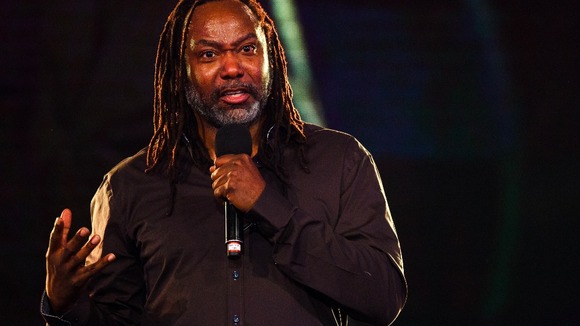 Stand-up comedian Reginald D Hunter caused a stir at the PFA awards by repeatedly using the word "n*****". (Hunter himself is black.)
The American, who appears regularly on the BBC panel show 'Have I Got News For You', began his set with a joke about controversial Liverpool striker Luis Suarez, who was banned for racially abusing Manchester United's Patrice Evra last season.
The audience included former Chelsea player Paul Elliott, who resigned from the FA for using the word "n*****" in a text message, and the association's chairman David Bernstein who stripped John Terry of the England captaincy after an incident with Anton Ferdinand.
Not sure booking Reginald D. Hunter was the PFA's wisest move, but racist he is not. "Context" once more the key word.