Bundesliga round-up - Bayern Munich march on, and on, and on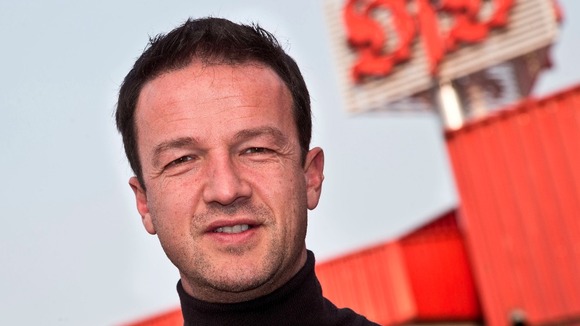 The Bundesliga weekend didn't quite match the previous midweek for on-field fireworks and swashbuckling displays, but Europe's darlings, Bayern and Dortmund, did manage to take enough momentum from their stunning Champions League performances to win their matches.
And that despite perhaps having one eye on their return legs on Tuesday and Wednesday – both Jürgen Klopp and Jupp Heynckes made ten changes to the teams that brushed aside Real Madrid and Barcelona respectively for their victories in Düsseldorf (2-1) and against Freiburg (1-0).
At the other end of the table, Greuther Fürth's inevitable relegation was finally confirmed with a 3-2 defeat against Hannover that leaves them with just one more chance to avoid the embarrassing record of being the first Bundesliga club to go an entire season without a home league win. Fürth's president, Helmut Hack, thanked the long-suffering fans for their patience throughout a difficult first-ever season in the top-flight, and vowed to bring in the "real characters" who had been lacking this time around. Perhaps Jimmy Bullard could be coaxed out of retirement.
Just above Fürth, there were big wins for fellow strugglers Hoffenheim and Augsburg, with the latter particularly impressive in their 3-0 win, admittedly against a Stuttgart side with little to play for between now and their daunting trip to Berlin to face all-conquering FC Bayern in the final of the German Cup. Look out for a stunning lob from Augsburg's Marcel de Jong in ITV's Bundesliga highlights.
Stuttgart's sporting director, Fredi Bobic, has failed to live up to his job title; he complained post-match about the Augsburg pitch, describing it as 'an overgrown meadow that's as dry as the Sahara … a little legal trick to impede a quick-passing team'. Bobic is presumably unaware that his team have played the third highest number of long balls this season.
Meanwhile, it was a good week for Schalke, who further cemented their claim to the final Champions League spot with a convincing 4-1 win over fellow contenders Hamburg, with Klaas-Jan Huntelaar returning from injury to grab a hat-trick. What's more, there was positive news off the field that dealt a simultaneous blow to their arch-rivals in black and yellow, as 19-year-old star Julian Draxler told the press: "Some of you have taken the rumours at face value, which upsets me, but I can confirm once and for all that I will never play for Dortmund."
That means BVB's search to replace the departing Mario Götze goes on: Chelsea's Kevin De Bruyne, currently on loan at Werder Bremen, looks a likely target, with his other suitors in Leverkusen still struggling to thrash out a deal that would bring him and around €20 million to the BayArena next season, with André Schürrle heading to Stamford Bridge in return.