Comment: The Mourinho Dilemma
by Tony Pastor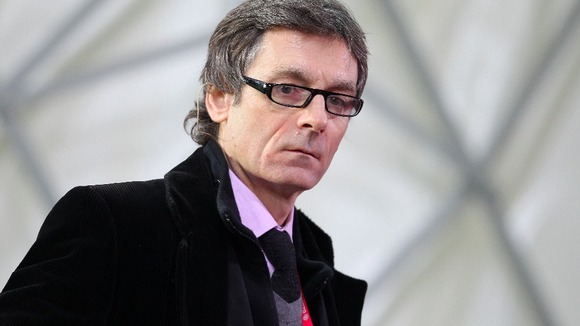 When Jose Mourinho walks up to ITV Sport's hugely experienced reporter Gabriel Clarke with two minutes of a live show to go, the producer faces a major dilemma.
Does he ignore the Special One, leaving the viewers at home none the wiser, guaranteeing a smooth end to the broadcast?
Or does he speak quickly into presenter Adrian Chiles's ear and ask him to pause Roy Keane so that the British public get to hear the views of the most enigmatic manager in the game?
The easy thing to do is nothing. But the brave and journalistically correct thing to do is jump live to the interview zone and let Gabriel set about the Madrid manager in his inimitable way.
Last night in the Santiago Bernabeu the ITV Sport team faced this exact dilemma and the programme producer made exactly the right call.
Understandably many viewers were disappointed not to hear more from Mourinho, though he revealed nothing more at a lengthy press conference a little later. Couldn't we have stayed with the programme a little longer to hear more of his thoughts? Well, unfortunately the answer at that stage was no.
Why? The transmission of programmes in the modern era is a complicated business. The digital age means that shows are delivered to the viewers by computerised systems based the length and breadth of the UK. Yes, we can change the timings of shows – but not at a minute's notice. If we'd known Jose Mourinho might suddenly appear we could request a programme overrun of a minute or two, as long as there was still at least five minutes of the show to run.
But as a British broadcaster at a match between teams from Spain and Germany, the fact is we're pretty low down the pecking order when it comes to interview requests.
Which explains why Jose Mourinho arrived at the ITV position, in front of Gabriel, at almost 10pm, more than 20 minutes after the final whistle.
So back to that moment… Jose steps into the interview position. There are two minutes on the clock before the show ends. It's too late to get an overrun. Do we dive to the Mourinho interview and risk the show having a difficult end? Of course we do. The viewers want to hear from him, just as we do. Even if it's for just 90 seconds.
Tony Pastor is Controller of Sport Production for ITV.