Hull boss Steve Bruce aims to make history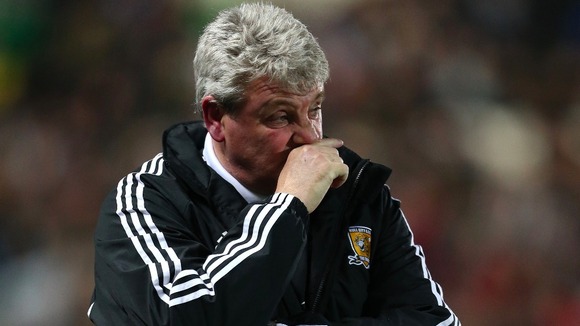 Steve Bruce has challenged his young side to etch their names into Hull folklore by securing the three points which will guarantee they reach the Barclays Premier League.
In their 109-year history the Tigers have dined at domestic football's top table just once, between 2008 and 2010, and Bruce is looking for members of the current squad to align themselves with the club's legends when champions Cardiff visit the KC Stadium.
Despite failing to score in their previous three outings against the trio of clubs currently occupying the npower Championship relegation zone, second-placed Hull still have a slender one-point advantage over Watford who host Leeds knowing they must better the East Yorkshire outfit's result.
Bruce himself enjoyed great success during his playing career with Manchester United and knows that tomorrow's clash could be a career-defining day for a number of his players.
"If you're in football, these are the games that you (want to) play in," he told a press conference.
"You remember the big games no matter how old you are. When you've got your slippers on and you're finished and retired like I am these are the games you remember.
"Which one of them is going to be the hero tomorrow? Which one is going to put themselves alongside the legends of what's happened at the club in over 100-odd years?
"No team before us in 100-odd years has been promoted automatically to the top flight so it would be a great achievement for them if they could do it."
Tomorrow's game could have been a promotion party for both the hosts and the visitors had end-of-season nerves not gripped the Hull camp.
Cardiff had the title sewn up at Burnley two weeks ago yet the Tigers have stumbled in their bid to join them in next season's Premier League after collecting just one point from the last available nine.
However, Bruce insists his team will grasp their final opportunity.
"Nothing concerns me at the moment," he added.
"We've had a couple of chances to put it to bed, we haven't. We've got another one tomorrow and that's all I'm focused on. We've got to forget what's happened in the last couple of weeks, focus on this one and get a result tomorrow.
"We win at home, we're up. It's as simple as that. We couldn't wish for a better opportunity."