Bayern show of faith in Hoeness 'amazing' – Beckenbauer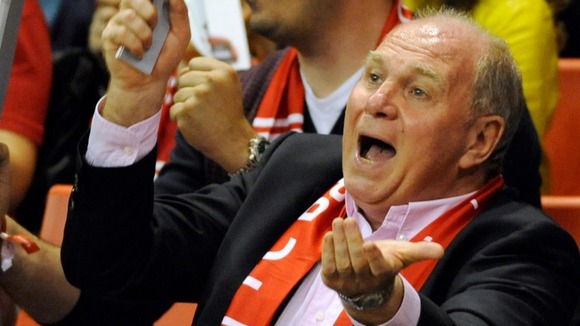 Bayern Munich's honorary president Franz Beckenbauer has welcomed the club's decision to turn down president Uli Hoeness' offer to resign.
Hoeness recently made a self-denunciation to the German tax authorities that he had not declared taxes on an account he held in Switzerland.
He is currently being investigated on suspicion of tax evasion and yesterday offered to resign from his position while the investigation took its course.
However, the Bayern advisory board "unanimously" turned down Hoeness' offer and Beckenbauer has thrown his support behind the German champions' decision.
"It says everything about Uli that the advisory board turned his offer down," he said in the Bild newspaper.
"It's an amazing show of faith for Uli. Now he can hope to get out of this tax affair as well as possible."
Bayern said their decision is based on the current factual situation surrounding Hoeness' private affairs, and it will be "open for review" depending on the results of the investigation.