Sir Alex Ferguson's five worst signings for Manchester United
by Will Unwin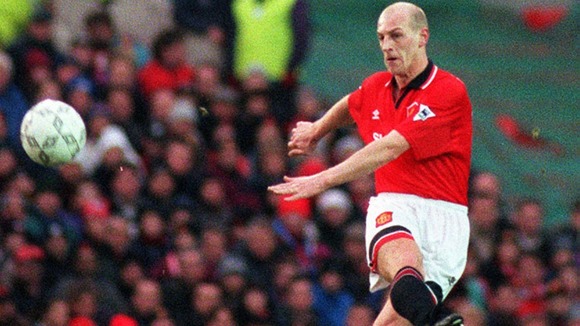 William Prunier (2 apps, 1996-97)
The French centre-back, who had one international cap to his name, arrived in Manchester for a trial as he was a friend of Eric Cantona, but was thrust into the first-team following injuries to Steve Bruce, Gary Pallister and David May. He only made two appearances for the club after his second outing, a loss to 4-1 Spurs, was deemed a complete embarrassment. Prunier was never seen again in England.
Massimo Taibi (4 apps, 1999-00)
At least the Italian goalkeeper managed twice the amount of appearances for United that Prunier did. Taibi was brought in during United's hilarious period of being unable to find a replacement for Peter Schmeichel, which included the purchases of Mark Bosnich and Roy Carroll. In his debut against Liverpool, Taibi showed that he was an impressive shot-stopper, but he was also at fault for a goal. It went quickly downhill from this point, as he conceded a laughable trickler to Matthew Le Tissier in a home draw against Southampton, rapidly followed by picking the ball out of the net five times in a drubbing by Chelsea, and was quickly pushed into the wilderness, eventually resurfacing in Italy with Reggina.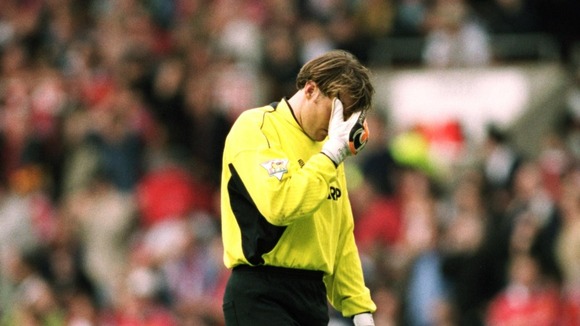 Kleberson (30 apps, 2003-05)
Being a World Cup winner means you must be good… wrong. Kleberson rocked up in the north-west after Ferguson had spent years chasing the midfielder, and eventually got his man for £6.5 million. But things did not work out for the Brazilian, who was injured in just his second appearance for the club, and he never seemed to recover from this blow.
Eric Djemba-Djemba (39 appearances, 2003-05)
Ferguson loved the summer of 2003, as he wasn't just content with acquiring Kleberson, but he also signed this Cameroonian midfielder, who was so good they named him twice. Unfortunately, it wasn't meant to be, as he struggled to cope with the pace of the Premier League and was soon sent to the fringes of the first-team. Sir Alex bided his time before shipping the midfielder to Aston Villa after two years of disappointment.
Bebe (7 app, 2010-present)
The word legend is bandied around too easily nowadays, but the Portuguese forward was seen as a hero by many football fans for managing to earn a £7.4m move to one of the world's greatest clubs despite possessing almost no ability whatsoever. After signing from Victoria De Guimaraes, where he failed to play a competitive game following a free transfer from the Portuguese third division, Sir Alex quickly made him shave off his dreadlocks, which saw Bebe lose all his footballing power. He quickly became a laughing stock as he was unable to control the ball and his crossing was so wayward hazard signs were put up behind the Old Trafford nets. Ferguson sent him on loan spells to Besiktas and Rio Ave where he once again failed to live up to his price tag.