Lampard: 'It means everything' to become Chelsea's all-time record goalscorer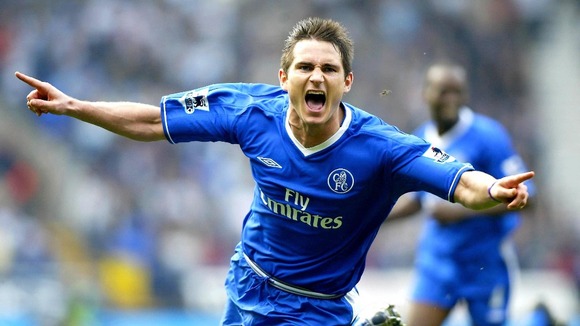 Frank Lampard dedicated his Chelsea goals record to his late mother, his team-mates and the club's fans after finally overhauling Bobby Tambling's tally today.
The England midfielder struck twice as his side came from behind to beat Aston Villa 2-1, in the process taking his career tally for the club to 203.
"It means everything, it's amazing," he told Sky Sports 2.
"The support I've had from team-mates, you saw that at the end and I'm thankful to every one of them because they're the ones that put it on a plate for me sometimes.
"And the fans, they've been with me for a long time and were probably frustrated alongside me not getting there so I'm just delighted."
Asked which of his goals meant more - the equaliser which drew him level with Tambling or the winner to break the record - he said: "Breaking!
"Bobby Tambling is a great man, he's not been well lately but he's a great man.
"I was pleased to level it but I didn't want to overcook that celebration out of respect for him. But to then go and break it, I was delighted.
"I've been here a long time, I lost my mum a few years ago and she was my biggest supporter so it's for her."
He admitted today ranked among his finest in a Chelsea shirt, rivalling last season's Champions League win in Munich.
"It's right up there," he said. "Not much beats Munich because that was amazing for the team and the club but personally it's another great day."