Player profile: Isco, Malaga, attacking midfielder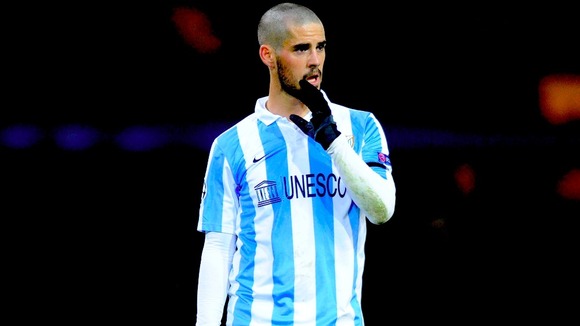 Name: Francisco 'Isco' Suarez
Position: Attacking midfielder
Born: 1992
Club: Malaga
Country: Spain
This has been a breakout season for Spanish side Malaga, which reached the knockout stages of the Champions League, and especially for Isco, their quick-footed playmaker. Isco announced himself on a bigger stage back on Matchday 1, with two stunning goals against Zenit:
A product of Valencia's youth set-up, Isco is fast-developing into one of Europe's best young midfielders. Like so many Spanish footballers, his ball control is impeccable. He's no slouch either, and is a wonderfully balanced runner with the ball at his feet.
With Malaga's highly rated head coach Manuel Pellegrini set to replace the deposed Roberto Mancini at Manchester City, it's logical to think that Isco will also make the journey from Spain to the north-west of England, as long as City are prepared to trigger his huge buy-out clause. Chelsea and Arsenal have also been mentioned as suitors.
Following in the elusive footsteps of Juan Mata, David Silva and Santi Cazorla, Isco would be a terrific addition to the Premier League's stable of extravagantly gifted Spanish playmakers.