Player profile: Yaya Sanogo, Auxerre, striker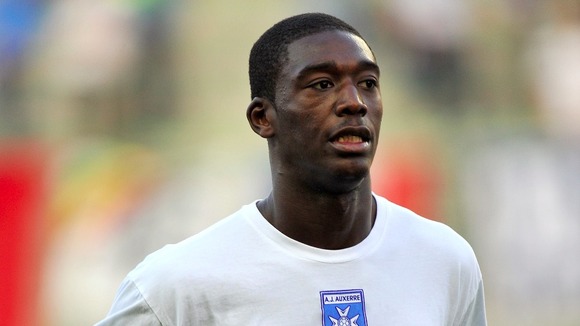 Name: Yaya Sanogo
Position: Striker
Born: 1993
Club: Auxerre
Country: France
If there's one man who knows his French youngsters, it's Arsene Wenger. The Arsenal boss has made a move for Auxerre forward Yaya Sanogo. The tall striker has endured an injury-ravaged career, suffering a double leg break in 2010, and a collection of muscular problems since, but he has always returned to make an impact at club level.
The 2012-13 campaign has been the 20-year-old's most productive, with nine goals in just 11 appearances in Ligue 2, including four in one game against Laval. His raw potential has been documented over many years, with Sanogo being capped at all international levels from Under-16 to Under-21 for France.
Sanogo is quick and strong, with an advanced physique for such a young player – Arsenal have lacked raw power up front at times. His finishing can be erratic, but he also has the ability to score wonder goals.
There is an element of risk in signing a man who has suffered so many injuries at such a young age, but if Wenger does complete the deal Sanogo won't cost the frugal Gunners a penny. Wenger could be just the man to nurture his talents, and turn him into the next Thierry Henry, but he will need to be wary of his physical state at all times.
Yaya Sanogo has made 10 league starts in just over three seasons with Auxerre (9 goals). Only 20 but already a few bad injuries.
Yaya Sanogo is big, strong and talented, and at the age of 20, he's already had nearly as many injuries as Diaby #TypicalArsenalSigning