West Ham boss Sam Allardyce wants to keep Liverpool striker Andy Carroll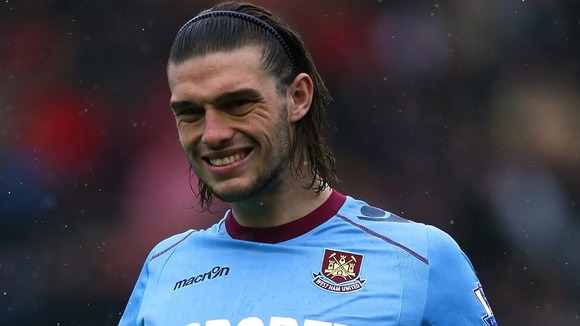 West Ham manager Sam Allardyce has confirmed he is keen to retain the services of on-loan Liverpool striker Andy Carroll and hopes a deal can be finalised as soon as possible.
Carroll joined the Hammers from Liverpool on a one-year loan deal last August after struggling to establish himself at Anfield following his club-record £35million switch from Newcastle in January 2011.
The 24-year-old has been hampered by injury during his time at Upton Park but, since returning to fitness, he has hit form over the last few months and was this week was recalled to the England squad for the upcoming friendlies against Republic of Ireland and Brazil.
And Allardyce has also seen enough to want Carroll back at West Ham next season, believing the powerful hitman can develop into a "very good player" at the club.
"He has shown everybody what he can do and he has massive potential to grow into a very good player if he ends up back here with us," Allardyce told reporters ahead of West Ham's final Barclays Premier League match against Reading tomorrow.
"He's so willing to learn and become better that I think we could do well for each other, but there is a way to go before that might get sorted.
"It's about negotiation and both parties have to be happy that the negotiation cannot go any farther and it's a 'yes' or 'no'. We hope it's a 'yes' and we hope it is as quickly as possible."
He added: "I think that my reflection of Andy is exactly what I said from the start - as soon as we get him match-fit, the sooner you will see the goals.
"That match-fitness never came until his run after his second injury and I'm still wondering what he might have done this year had we got him off that one minute before he did his hamstring in his first game (against Fulham)."