Watch the Champions League Final live on ITV: Borussia Dortmund v Bayern Munich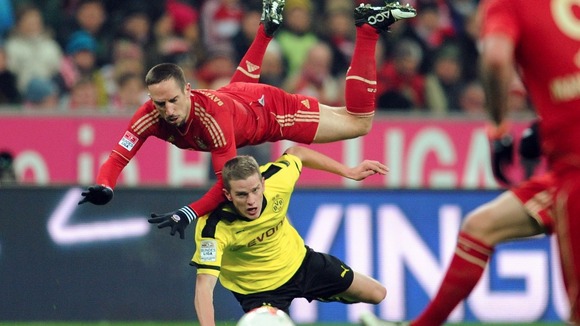 After coasting past Barcelona in the semi-finals, Bayern Munich face fellow German giants Borussia Dortmund in what should be a pulsating tie at Wembley Stadium.
Jurgen Klopp's side eased past Real Madrid in their semi-final and should provide stiff competition to the German champions.
It is Bayern's third final in four years and the likes of Arjen Robben and Franck Ribery will be desperate to be crowned European champions.
Borussia Dortmund have proven to be one of the most exciting teams in the Champions League this season and in Jurgen Klopp, they boast one of the most charismatic coaches in football.
Join Adrian Chiles, Roy Keane, Lee Dixon and Gareth Southgate live on ITV from 7pm on Saturday 25th May.