Player profile: Ilkay Gundogan, midfielder, Borussia Dortmund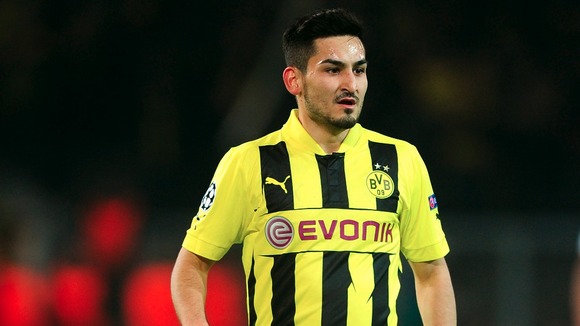 Name: Ilkay Gundogan
Position: Centre midfield
Born: 1990
Club: Borussia Dortmund
Country: Germany
Considering the potent attacking force that Dortmund possess, Ilkay Gundogan has occasionally been overlooked on the road to the Champions League Final at Wembley on Saturday, but has been one of their most valuable assets throughout the campaign.
The midfielder of Turkish descent has made himself a mainstay in the centre of the park since arriving from Nuremburg back in 2011 for £4million after two impressive seasons with the Bundesliga outfit, which had seen him recognised internationally, as he was selected for Germany's under-21 side.
Since he turned up at the Westfalenstadion, Gundogan has gone from strength to strength, making him an automatic starter alongside Sven Bender for Jurgen Klopp's side, thanks to his natural ability on the ball, and superb passing ability, which has seen him open up many a Bundesliga defence. Additionally, he has earned seven full caps for the rapidly evolving Germany team over the last two years.
His form hasn't gone unnoticed in England, with Manchesters City and United both linked with a £25million move for the playmaker. Due to the amount of players already earmarked to depart Dortmund this summer, it will be imperative for Klopp to keep hold of him to give them some hope of progressing next season as a club.
Many players can play in a small space, play fast and do a lot of great things, but to have such vision, such a passing game, such an eye for the situation, is extraordinary and makes him an extraordinary player.
– Borussia Dortmund manager Jurgen Klopp

Iikay Gundogan one of the best player in the world :O

Dortmund-Bayern will still be an awesome game though. I think they've got a shot at the upset. Gundogan, Reus, & Lewandowksi can be trouble.