Crystal Palace manager Holloway: Humbled by Zola skill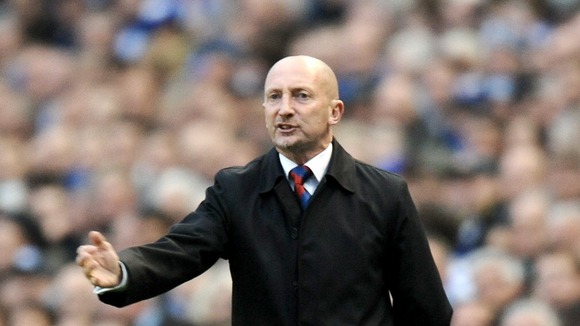 Ian Holloway is glad to be taking on Gianfranco Zola as a manager rather than as a player.
Holloway, an enthusiastic midfielder for Bristol Rovers, Wimbledon, Brentford and QPR, takes his Crystal Palace side to Wembley today to face a Watford team managed by former Chelsea and Italy superstar Zola.
While their careers on the pitch may have been in sharp contrast, Holloway and Zola will meet on a level playing field in what promises to be a thrilling npower Championship play-off final.
"Differing careers is an understatement," admitted Holloway. "When have I ever scored a backheel at the near post?
"I'm not on the same page as a footballer, not in a million years. But we're both managers now.
"I don't know him that well but I have the utmost respect for him, he is so dignified, polite and nice.
"The way he played the game was the right way, so entertaining, and yet he is so humble you wouldn't know how good he was, there's not one air of conceitedness.
"That's why I'm delighted and honoured to be taking my team to face his because they play the way he did - I'm altogether more competitive, I had to compete because I wasn't as good as him so I had to work blooming hard.
"If anyone changed the course of Premier League football he has to be looked at, he was one of the early imports who changed the mindset of kids; they all wanted to do the flicks and turns, they wanted to be Zola. He should be immensely proud of that."
Earlier this season Holloway was critical of Watford's use of the loan system - they signed 10 players from sister clubs Udinese and Granada.
"They used that better than anyone and I was very concerned at the time then if that law continues how are any young English players going to get a game?" he added.
"But that's not to say Watford did it wrong, they did it right and Gianfranco has been a genius getting them all to play together.
"Well done to them, now let's get on with this final."