Top 5 transfer rumours - Victor Valdes to join cash-rich Monaco, Tottenham prepare to snare David Villa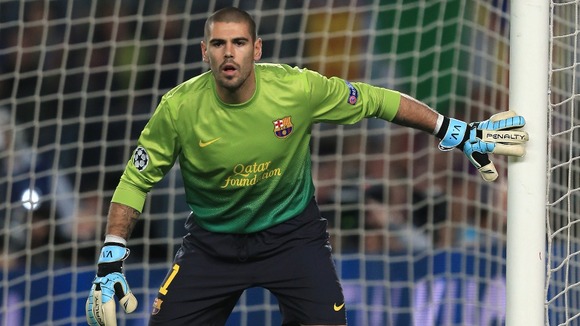 Bernie Ecclestone's Grand Prix circus may have packed up and left town, but most transfer rumour roads continue to head to Monaco it seems.
A day after we told you Chelsea's Branislav Ivanovic was linked with a move to join Porto pair Joao Moutinho and James Rodriguez and soon-to-be-signed Falcao in the south of France, the club is looking to nab a brace of players from Spain's Big Two. Barcelona keeper Victor Valdes is impossibly close to agreeing a deal - according to Marca - and will be joined by former Blues centre-back Ricardo Carvalho, who at 35 is no longer wanted at Real Madrid. (L'Equipe)
It's not quite Monte Carlo or bust for Spurs this season, but Daniel Levy may be forced to break the bank to meet David Villa's wage demands when he meets the Barcelona striker's representatives. A £10m move is in the offing if you believe the Daily Mail.
Meanwhile, former Tottenham boss Martin Jol's bid to add players under the age of 30 to his Fulham squad is gathering some pace with interest in the Marseille midfielder Morgan Amalfitano, a mere 28, as a loan signing. (Also Daily Mail)
Morgan's arrival in west London comes as Adel Taarabt may be preparing to ditch his bus-boarding Oyster card and fly out to the United Arab Emirates. The Queens Park Rangers primadonna is a reported target for Al Ain. (Daily Mirror)
Someone with next to no link to QPR, west London or Taarabt with which to seamlessly join this speculative rundown is soon-to-be out-of-contract Basel midfielder Cabral. But that doesn't stop the 24-year-old from being apparently set to agreeing to Paolo di Canio's strict autograph signing demands and zero drink policy at Sunderland next season. (Sunderland Echo)