Brazil v England: 'Big Phil' Scolari impressed by Three Lions youngsters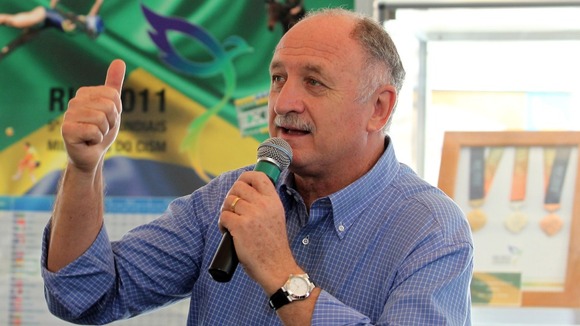 Brazil coach Luiz Felipe Scolari believes England's young players can help rescue their World Cup dreams.
Scolari said England were "struggling" to qualify for the World Cup in Brazil next year but believes the arrival of young players such as Alex Oxlade-Chamberlain and Phil Jones in Roy Hodgson's squad could prove crucial.
England trail Montenegro in Group H by two points and are also being challenged by Poland and Ukraine, who are four points behind but have played one game fewer.
Speaking ahead of tonight's friendly at the Maracana, Scolari said: "England beat us in London but they are struggling to get to the World Cup so it is an important game.
"The English team has good players and although they have not been not winning they have a renewed team and good technical players.
"You can see that the young players their coach has selected have responded well.
"In the last 10 to 15 years England has improved a lot technically and I think we will see a good game - not long balls.
"Now this coach has put many young players in his team and maybe now the national team for England is better than before, even if other teams are still ahead - Spain, Germany... maybe even Brazil..."
Scolari's squad selection has been controversial in that he has left out many star names and also opted for youth.
He does however have the brightest star in Brazilian football, Neymar, and Scolari admitted he was relieved that his concerns the player's move from Santos to Barcelona might be a distraction had proved unfounded.
Scolari: "There was a slight concern but since he joined up with the squad he has been excellent.
"In training today we saw he has recovered well from his week.
"I think it will be a great day for Neymar (tonight) - everything is now decided and he just has to play and I think it will be very good for him.
"It is not just about him, he has 10 other players and he is a team player.
"He's very happy to play for Barcelona and for Brazil - he has no load on his shoulders whatsoever. He won't have extra responsibility at Barcelona, they know how to share that responsibility with other great players such as Messi."