Everton confirm Roberto Martinez as manager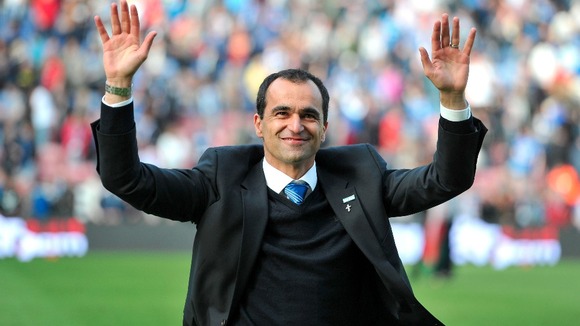 Everton have confirmed Roberto Martinez will be their new manager, following the departure of David Moyes.
The Spaniard arrives from Wigan, where he won the FA Cup, but also oversaw the club's relegation from the Premier League.
"Everton Football Club is today delighted to confirm the appointment of Roberto Martinez as its next manager," a statement read.
"The 39-year-old Spaniard joins from Wigan Athletic and has signed a four-year contract at Goodison Park.
"Mr Martinez will be officially unveiled as the club's 14th permanent manager at a media conference on Wednesday afternoon."