Player profile: Kurt Zouma, defender, St Etienne
by Will Unwin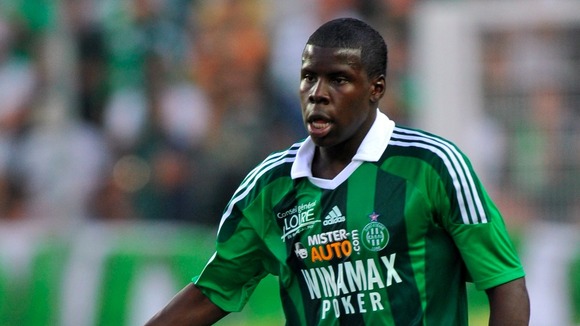 Name: Kurt Zouma
Position: Centre-back
Born: 1994
Club: St Etienne
Country: France
When someone is playing top-flight football at just 16, you know they're going to be good, and St Etienne defender Kurt Zouma is no different.
The now 18-year-old centre-back selected for his debut at the start of the 2011/12 season, and has already made 40 appearances for the club.
For a teenager he is incredibly well developed physically, which has aided his meteoric rise, as he is able to cope with the rigours of the professional game.
In addition to being 6ft2", he also has pace to burn, allowing to keep up with even the quickest of Ligue 1's opposing strikers, as many of them have found out in the last two years.
Zouma's game isn't all about physical encounters, as he is a composed player, who can pass the ball out of the back, adding another string to his already formidable bow.
His distribution is mainly comprised of short passes to those who can use the ball better than he can, but he will undoubtedly develop a more rounded game over time.
Thanks to his imposing nature, Zouma is a constant danger at set-pieces, with the defender able to out leap the majority of players out there, which has helped him add four career goals to his name.
All this promise has seen him linked with a variety of top clubs - Juventus and Liverpool are the keenest to add him to their ranks. Zouma seems to prefer a move to the Premier League, which would suit his style of play.
Both Manchester clubs want precocious St Etienne CB Kurt Zouma (17). Fergie had him watched last wkd and sent his brother to Toulouse today
Playing in the Europa League is a prospect that pleases him [Zouma]. But Liverpool and other clubs are very interesting.

He could leave to sit on the bench, but it is better to be on the bench of a big club like Liverpool, with all due respect to Saint Etienne.
– Kurt Zouma's agent David Vanditelli