Player profile: Marc-Andre ter Stegen, goalkeeper, Borussia Monchengladbach
by Will Unwin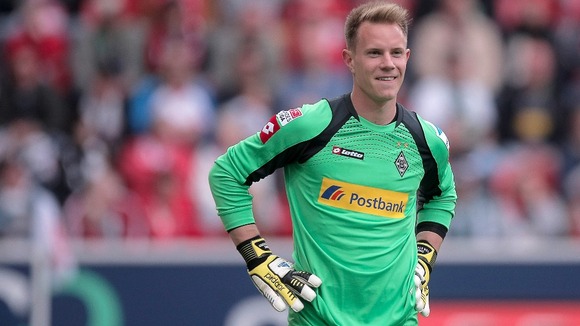 Name: Marc-Andre ter Stegen
Position: Goalkeeper
Born: 1992
Club: Borussia Monchengladbach
Country: Germany
Marc-Andre ter Stegen was first found on the Borussia Monchengladbach books at the age of five, and has developed into the club's No.1 over 15 years of hard work.
After rising through the ranks, impressing club officials at every level he represented the side at, Ter Stegen was eventually given his chance in the first team aged 19, which is incredibly young for a top-flight goalkeeper.
The stopper showed what he could do on his debut against Koln in 2011, and has made the position his own ever since.
Ter Stegen has racked up 74 appearances over the last two seasons, with his performances catching the eye of Germany coach Joachim Low, who called him into his international squad, awarding him a first cap in 2012 during a friendly against Switzerland.
Unfortunately, he came to the world's attention recently for letting in one of the funniest own goals of all time in a friendly loss against USA.
His style of operating as a goalkeeper-come-sweeper, as he is so comfortable with the ball at his feet, has attracted the attention of some of Europe's leading clubs, especially Barcelona who are considering making him their replacement for the wantaway Victor Valdes, who looks set to join Monaco this summer.
Noted for his shot-stopping, the youngster is soon expected to outgrow his current club, but could stay for one more season, as first team football in the Bundesliga would be preferable to sitting on the bench at a grander club.
Whatever the next destination for the custodian, he will certainly be featuring the Champions League in the near future, and will battle it out with Manuel Neuer for the position of Germany No.1.
Barcelona consider buying Monchengladbach keeper Ter Stegen this summer and letting him play at Monchengladbach on loan next season. [el9]
It's quite clear, in the not-too-distant future, he will be Germany's number one.
– former Gladbach keeper Jorg Stiel