Imprisoned Bayern Munich defender Breno could play again soon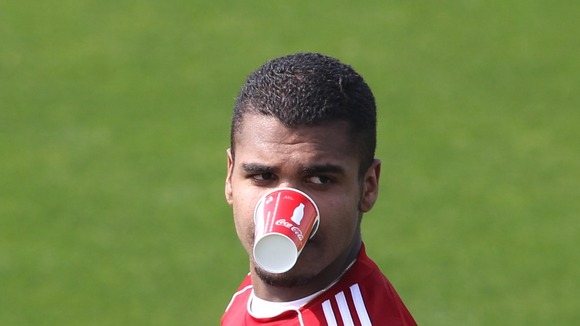 Brazilian defender Breno could be on the verge of a return to football, and to Bayern Munich, if the terms of his prison sentence for arson are relaxed.
The 24-year-old was jailed for over three years last July after being found guilty of setting fire to his Munich home.
He was arrested and charged after his home in Munich's luxury Grunwald district was burnt down on the day he learned he needed another operation on his injured knee, having spent two years struggling to recover from torn cruciate ligaments.
However, his conduct over the first year of his jail term has led to considerations to allow him day release, potentially enabling him to play football again.
"We are still in exploratory talks, discussing with the foreigners' registration office and the law enforcement attorneyship," said Michael Stumpf, head of the Munich prison where Breno is being detained.
Should day release be granted, Breno would be free to go and train with a local football club, as long as he returned to prison by an agreed time in the evening.
According to Stumpf, Breno's former club Bayern could well be a taker.
"We are in contact with the club," he told the Welt newspaper. "Once all talks have been concluded, then we will have to see if anything can come of it.
"Bayern could well be a future employer."