Player profile: Samuel Umtiti, left-back, Lyon
by Will Unwin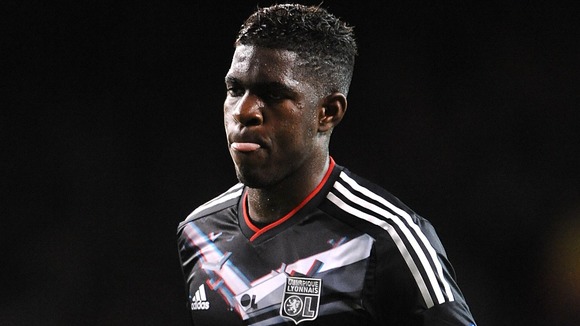 Name: Samuel Umtiti
Position: Left-back
Born: 1993
Club: Lyon
Country: France
With one strike of his left boot, Samuel Umtiti pushed himself onto the radar of almost every European football fan.
The full-back's piledriver against Spurs in the Europa League was one of the goals of the season, as Umtiti showed off his incredible technique.
Prior to this night in February the 19-year-old Frenchman had already been turning heads following some impressive performances for Lyon in Ligue 1.
Born in Cameroon, Umtiti emigrated to France, and was already in the OL academy by the age of eight, where he has stayed ever since.
Progressing quickly up the ranks, the strong defender has also represented France at a variety of age groups and eventually made his club debut in January 2012.
The defender knows his limitations, and rarely takes risks when in possession of the ball in his own half, preferring to play it long, rather than pass it out from the back.
Umtiti is quick and strong, with the stamina to get up and down the left flank all game long, making up for a lack of defensive awareness.
This positional naivety is an issue, which causes problems for many young players, but hopefully, as he gains experience and learns the game, he will eradicate this negative aspect.
He comes alive in the final third, and has become a potent threat from out wide, thanks to the quality of his delivery into the box.
Despite his wonder strike against Andre Villas-Boas' men (watch below), Umtiti only has two career goals to his name, but no one will ever rely on a left back to boost a side's scoring column.
Thanks to a mixture of his progress, and Lyon's need to make money, Umtiti has been linked to Tottenham and Liverpool, but the Cameroon defender would prefer a move to AC Milan.
Looking forward to seeing Samuel Umtiti this evening. Looked pretty useful in the European U-19 Championship last summer.
I am flattered by the interest of such a big team like Milan but I am playing at a big team in France.

Milan is exciting because they are building to be great again.
– Lyon defender Samuel Umtiti