Player profile: Luke Shaw, left-back, Southampton
by Will Unwin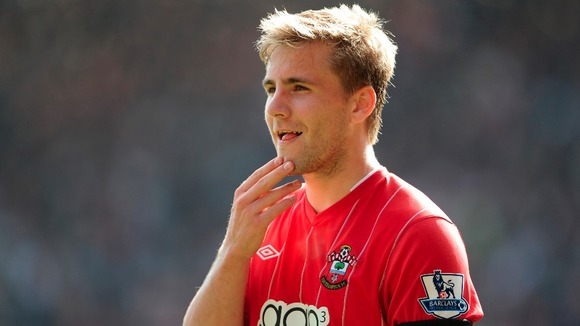 Name: Luke Shaw
Position: Left-back
Born: 1995
Club: Southampton
Country: England
Southampton's Academy has brought through some of the Premier League's best attacking talents, with the likes of Gareth Bale, Theo Walcott and Alex Oxlade-Chamberlain all starting out at the south coast club.
In addition to these star studded names, you can now add one of the finest young left-backson the continent in the form of 17-year-old Luke Shaw.
The England Youth international has been touted for success since a young age, and his position and style pre-determined that he would be compared to Bale, and fellow Saints graduate Wayne Bridge, but the youngster has shaken off those tags early on to become a player in his own right.
After time in and around the Southampton first-team squad during their promotion season, the Kingston-upon-Thames born player was eventually given his debut in an FA Cup tie against Millwall, aged just 16.
He didn't play another game during the 2011/12 campaign for Nigel Adkins, but Shaw rejoined the senior players for the start of the Premier League season, having shown himself to be worthy of such an accolade.
After outings in the League Cup, he was deemed capable enough to test his wits against the country's best, and made his first top-flight appearance as a late substitute against West Brom.
From this point on, he was seen as the club's first choice left-back, which is nigh-on incredible for a teenager in a team expecting to battling against relegation, but ultimately achieved safety with relative ease.
Even when Shaw's mentor Adkins was replaced by Argentine Mauricio Pochettino, he still commanded his place in the side.
The energy provided by Shaw down the left flank has allowed him to duel with a collection of Premier League widemen, regularly winning those battles, despite his tended years.
He's not afraid to get physical with the opposition, but his lack of development, means he can't always match player in the strength department, and his high tempo game can see him tire towards the end of matches.
As a youngster, however, his fitness and body shape will improve with age, allowing him to become more of a formidable all round defender.
He is a clean tackler and is a good judge of when to go for the ball, hence only having two career bookings to his name thus far.
Level-headed to the extreme, Shaw is determined to stick with his first club, as he believes leaving at this age could see him spend years as a reserve at a bigger outfit, and hopes to develop more playing week-in, week-out.
Southampton's No.23 has glowed under the spotlight, meaning the all of the Premier League's top five clubs have expressed an interest in the full back, but the club have recently convinced him to sign a new long-term contract at St Mary's, but when he does eventually depart, he will command a fee of around £15million, which proves it is worth investing in your Academy.
Now we need to be able to keep our greatest players, our greatest talents like Luke Shaw and James Ward-Prowse, in order for them to develop their football and become top footballers."
– Southampton manager Mauricio Pochettino