Sunderland striker Connor Wickham says England Under-21s let the country down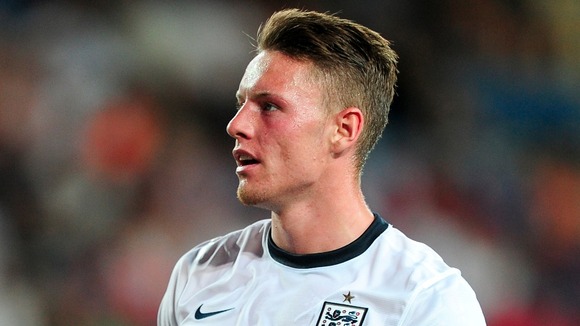 Connor Wickham admits England Under-21s have "let the country down" with their dismal display at the European Championship.
The Young Lions came to Israel with much hope and expectation, having won an impressive nine successive matches without conceding a goal.
That run soon came to an abrupt end, though, with defeats to Italy, Norway and Israel sending Stuart Pearce's side home without a point.
The inquest into England's failings is already well under way and Sunderland striker Wickham has apologised for their inept performances.
"Devastation," he said of the mood after their latest defeat against Israel last night.
"I don't think there are any players in there that are going to be proud of what we have put in.
"We have let the country down and we have let ourselves down in the tournament.
"I honestly couldn't tell you (what has gone wrong). I think coming into the tournament we had a lot of confidence.
"We knew we had strength in numbers but obviously when it came down to it we just weren't good enough."
Stuart Pearce has been very open about his belief that the Under-21s would have fared better had the best players been made available.
Instead, the eligible players like Alex Oxlade-Chamberlain, Phil Jones and Danny Welbeck were utilised by the senior squad for the friendlies with Ireland and Brazil.
Outgoing Football Association chairman David Bernstein defended that policy but admitted they may review it going forwards - something Wickham does not believe is necessary.
"No, [they don't need to change the policy]," he said.
"I think the players that are in the dressing room have more than enough quality to go out and do the job.
"I think when it came down to it, we just didn't step up to the mark."
Under-21s boss Pearce certainly agrees with Wickham on that point, lambasting his under-performing squad after yesterday's embarrassing 1-0 defeat to Israel.
The game may prove to be the former international full-back's last at the helm, with his contract up at the end of the month.
Jordan Henderson, Jack Butland and Andre Wisdom have all expressed their desire for him to stay on, with Wickham the latest player to back Pearce.
"Of course [I want him to stay]," he said. "He gave me my debut at Under-21 level a few years ago.
"Every trip I have come on he has treated me with respect and has encouraged me.
"He has kicked me up the backside a few times when I have needed it - that is what you expect from a good manager - that is what he is. I have the utmost respect for him."
While Pearce may not at the next European Championship, Wickham almost certainly will be.
The 20-year-old is one of 10 players in the current squad eligible for the next qualifying campaign, where he hopes to make amends after establishing himself in the Sunderland starting line-up.
"For now, it is just back to the club, work as hard as I can and try to get into that team," Wickham added.
"Now obviously there is nothing we can do about this tournament - it has gone.
"For me personally, I am looking to the next one, but first and foremost I want to get back into the Sunderland team and starting to play football again."