Player profile: Wilfried Bony, striker, Vitesse Arnhem
by Will Unwin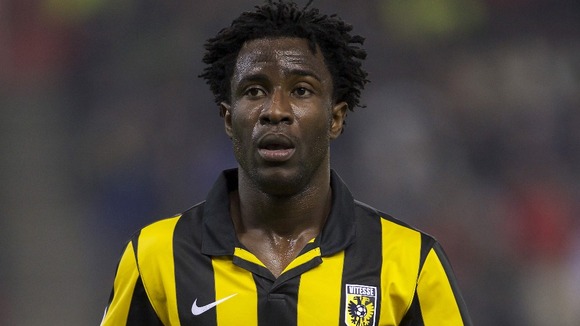 Name: Wilfried Bony
Position: Striker
Born: 1988
Club: Vitesse Arnhem
Country: Ivory Coast
As Premier League clubs look to add some firepower to their striking department, a name a lot of managers are looking at is Wilfried Bony.
Vitesse Arnhem striker Bony is one of the most prolific men on the continent, hitting the back of the net 51 times in just 69 league appearances for the Dutch side, and one of the key reasons for his side qualifying for the Europa League for the second consecutive year.
Having started his career in his homeland, the Ivorian moved to Europe to play for Sparta Prague where he impressed enough in two and a half years to earn a move to the Eredivise.
He is by far the most clinical striker currently operating in Netherlands, aided by his calmness in front of goal when the chances arise.
Bony is never short of opportunities thanks to the fact the plays alongside Chelsea target Marco van Ginkel who is the main supplier of scoring scenarios for the 24-year-old.
It comes as no surprise that Bony cites fellow Ivory Coast international Didier Drogba as his idol - like the former Chelsea striker, the Vitesse man can score all kinds of goals; when through on goal he is immensely composed, and allows the goalkeeper to make his first move, before either placing the ball into the net, or taking it around a stricken glove wearer.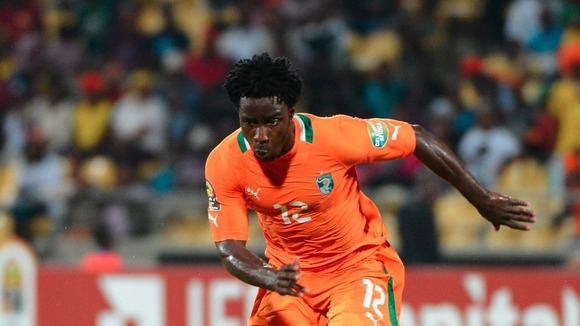 His pace and power have seen many an unfortunate Eredivise defender struggle to cope with his formidable presence, which made even worse by his intelligent runs when trying to latch onto a killer pass.
In the air, Bony has the intuition to peel off the back of a defender to give himself sufficient room to get a header in on goal, meaning he should have no worries about geting chances if he were to seal a move to England.
Premier League sides are circling, ready to swoop for the Ivorian in the knowledge they are unlikely to be lumbered with the next Afonso Alves or Georgios Samaras, who both infiltrated the English top-flight following promising spells in the Eredivise.
This man is obviously far superior to those two duds, and would set back Swansea or Arsenal around £15million if they were to decide they want to part with the cash, who should easily fit into the Premier League style of play.