Jose Mourinho says he is a better coach now than in his first Chelsea spell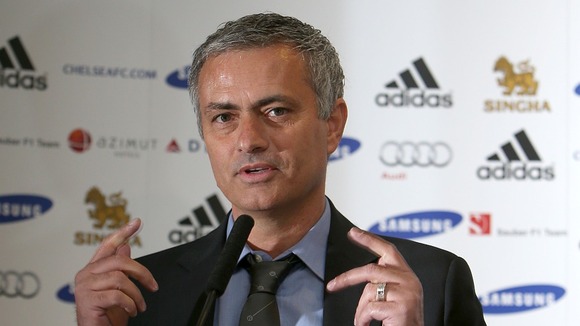 Jose Mourinho believes he is better prepared to succeed as Chelsea boss second time around.
Mourinho did well enough in his first stint at Stamford Bridge, including two Premier League titles in his five-trophy haul.
However, his confrontational nature did not meet with the approval of the Chelsea hierarchy and in the end, the schism with owner Roman Abramovich became so wide time had to be called on their relationship.
Since then though, Mourinho has had a fabulous stint at Inter Milan, steering the Italian giants to an unprecedented treble, as well as three seasons with Real Madrid, where he added another league title to his impressive list of honours.
And the early evidence is this is a much calmer version of the Portuguese firebrand who has captivated English audiences since he burst onto the scene with a dance down the Old Trafford touchline in celebration of a famous triumph with Porto almost a decade ago.
So, within a matter of hours of touching down in Bangkok at the start of a three-match tour of the Far East, Mourinho was explaining why he feels he has improved.
"My job is a job where experience means a lot," said Mourinho.
"I have had two years in Italy and three in Spain. It makes me better coach. I am in better condition than I was last time.
"I have some white hairs but in my case that's a good sign. It means I am better now than before.
"But I am still very sad and unhappy when my team doesn't win, it's up to the players to help me get the results I want."
Mourinho has already had an impact, sanctioning the previously agreed transfer of Andre Schurrle, completing a surprise swoop for veteran Australian goalkeeper Mark Schwarzer in addition to completing the capture of a player he has high hopes for, Marco van Ginkel.
"Marco is one of the best prospects in European football right now," said Mourinho.
"I have been following him for a long time. He has great potential. We do not have to press him too much in the beginning because we want to help him settle into the Premier League.
"Chelsea is investing in the long term and this kid has a great future."