Mourinho gives Eden Hazard licence to thrill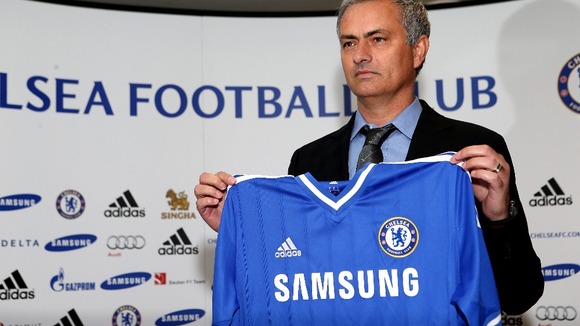 Chelsea boss Jose Mourinho has told Eden Hazard to play with freedom next season as the Blues look for a first Premier League title since 2010.
Mourinho's first action of his second spell as Blues boss comes against the Singha All-Stars at the Rajamangala Stadium in Bangkok tomorrow and Hazard is central to his plans for the forthcoming campaign.
"He told us all what he expected of us, what he wants to see," Hazard said.
"To me he told me to be ambitious with my game, to try things and that, if I do that, I can do something special this year.
"I told him I wanted to do myself justice, to do as well as I can, and that is all he wants to see from all of us.
"I hope it will end up being productive. I always give my maximum and will keep trying to do better, to improve and impress."
With the Special One back in charge and Manchester United and Manchester City under new management, Chelsea are many people's favourites for the Premier League title.
Hazard said: "We have to concentrate on what he wants of us and, if we all give 100%, we have a real chance of winning the title."
Mourinho is an admirer of Hazard - he once tried to sign the Belgian for Real Madrid - and of Wayne Rooney.
Rooney left Bangkok last week as Chelsea arrived after a hamstring injury ruled him out of Manchester United's tour of Asia and Australia.
United boss David Moyes has repeatedly insisted Rooney is not for sale after Mourinho expressed his admiration for the striker, sentiments Hazard echoed.
"Rooney would be a brilliant signing," Hazard said.
"He's a great player who has the experience and he's still only young, at 27.
"He's got a few years left to play. But it's not up to me. It's not my decision."