ITV take all England television rights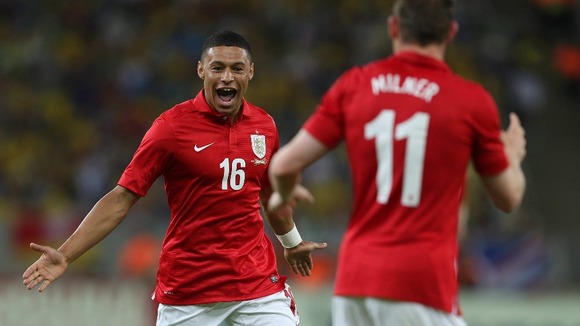 The Football Association has confirmed that the BBC and BT Sport will be official broadcast partners for The FA Cup with Budweiser while ITV have exclusive rights for all England internationals from next year.
Both FA Cup and England deals will begin at the start of the 2014-15 football season and run through to 2018.
ITV's England television rights now include all home and away friendly internationals having already won World Cup and European Championship qualification fixtures from UEFA.
The FA Cup returns to the BBC for the first time since 2008 when Harry Redknapp led Portsmouth to a 1-0 victory over Cardiff City at Wembley Stadium.
BT Sport will launch their brand new service next month with free subscription to all BT broadband users.
BBC and BT Sport will also share highlight rights for The FA Cup while BT Sport will be the live broadcaster for the Community Shield sponsored by McDonalds.
New FA Chairman, Greg Dyke, commented: "I would like to thank everyone who expressed an interest in these FA Cup broadcast rights and congratulate the BBC and BT Sport on their successful tenders.
"Their valuable support underlines what a great competition The FA Cup is and how important it is to the sporting calendar.
"ITV have done a tremendous job in recent years and we look forward to their fantastic continued support of the England team.
"We are delighted to have all the England games, both qualification and friendly internationals, in one place allowing ITV to follow the team home and away.
Niall Sloane, ITV Director of Sport said: "This deal makes ITV the only place to watch England live in the coming years. By adding exclusive live coverage of England's friendly games, both home and away, until 2018 to our exclusive rights to show live England's competitive qualifying tournament matches over the same period, we continue to be the home of live England football."