Mighty Exeter to take on Brazil's finest in July 2014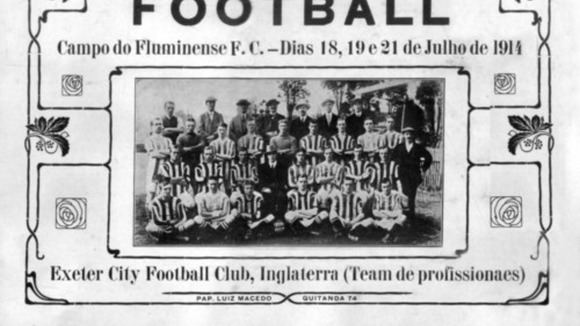 Exeter have confirmed they will travel to Brazil in July 2014 to recreate the historic game they played 100 years ago.
Remarkably in 1914, Exeter City were the first team to play against Brazil when the FA were asked to send a professional team to South America to take on a number of sides.
After a few matches in Argentina, Exeter played three games in Brazil, even beating Rio De Janeiro. The Brazilians then selected an ultimate side from Rio and Sao Paulo, beating Exeter 2-0. It was the birth of Brazil's famous international team.
Next summer's match will see Exeter take on a Fluminense first team featuring Fred and former Chelsea playmaker Deco, while the hosts will also unleash a selection of other Brazilian internationals on the English minnows, who finished 10th in League Two last season.
The match will be played in Rio De Janeiro but not at the world famous Maracana stadium, venue for next year's world cup final and where England played against Brazil last month. Instead it will be at the same ground as the original game, Fluminense's former stadium at Laranjeiras.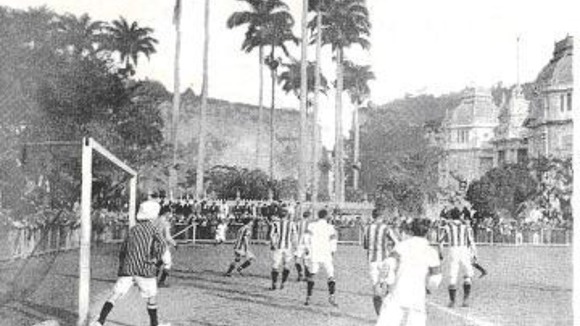 From 1914 to 2014 imagine five times world champions, Pele, Zico, Ronaldo, Ronaldinho lots of really good footballers that started to play that beautiful game against our team Exeter City so I think the crowds will love it especially because of the history between club and country which is something I think is amazing.
– Ricardo Calcado, Exeter City's Brazilian representative